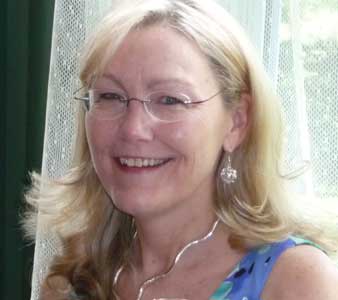 Rev. Phyllis J. Leopold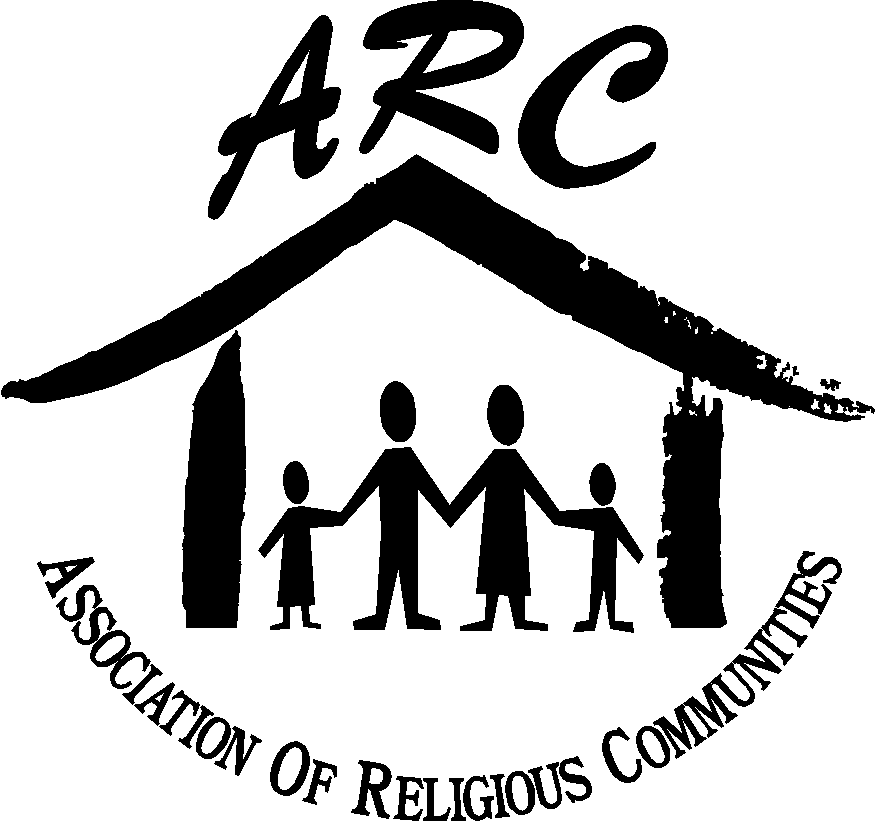 Executive Director's Corner

Rev. Phyllis J. Leopold
Friends of ARC
Hi Friends!
It's 8:00am and it just started snowing! Trees are getting covered. The air has a "loud hush." If ever there was a moment when it seems like there is -- nothing to worry about -- this is that exact moment!
The snow will look even more beautiful as the day goes on. That is unless you're like some of the people who will be at our office today: individuals and families who are homeless. I'm pleased to say that since the start of the new fiscal year (July 1, 2013):
We like to congratulate the newly housed renters by providing a "Welcome Basket." But we are now:
Completely out -- of Welcome Baskets
I hope that you or your religious organization will please put together a "Welcome Basket" (items listed below). It's a very practical way to help newly housed renters!
One love,
Rev. Phyllis J. Leopold
203-792-9450 ext. 102


Welcome Basket List!
Put the following items for kitchen, laundry, & bathroom into a large laundry basket:
Laundry detergent & liquid chlorine bleach & all fabric bleach
Dish towels and sponges
Trash bags, Food storage bags & Aluminum Foil
Bathroom cleaner
Dust pan
Anti-bacterial spray, Band aids, First Aid cream, Cotton balls and Q-tips
Toothpaste/Tooth brushes, Shampoo, Bath Soap & Hand soap
Contact ARC's Homeless & Housing Advocates, Sharice Coleman or Heather Ely, at
ARC to arrange for pickup or drop off at ARC: 203-792-9450. Thank you!



---
Friends of ARC
Hi Friends!
Fall is here and lots of people are trying "to turn over a new leaf". Nancy (name changed) is one such person. I want to share her story with you, but first a word about a "special gift."
About a month ago, someone whom I never met, decided to raise money to help people in Newtown. But then someone in Newtown suggested the gift be rerouted to pay it forward & help people "in a different town." The person went to their minister, who also happens to be a member of the ARC Board of Directors, to ask for suggestions. Rev. Pat Nicholas immediately recommended ARC. Soon after, we received the gift -- which was several prepaid Visa Gift Cards -- worth $50 each.
Then came Nancy.
She's in her late 20's. She has returned to college and is also raising a daughter on her own. Nancy is also very organized and doesn't waste a minute. She arrived early for her appointment at ARC but there was another person ahead of her. So Nancy took a seat. But she didn't sit idly. She quickly took out a book and used the time -- to do homework!
Despite her organization and ambition, Nancy hit a bump in the road. Her income went down because her employer had to reduce the number of hours that she could work. Fortunately, Nancy had already paid for her tuition, books, and rent. But the loss of income meant she did not have the money to buy herself -- the bus passes -- she needs to get to/from college.
It was sad to hear all that stood between Nancy going school and getting her college diploma was bus passes.
Ordinarily, we don't have bus passes at ARC. When we see people trying to improve their lives and "turn over a new leaf" it's very hard to have to turn them away. But this time we didn't have to do that -- because of: "the special gift!"
By dipping into $100 worth of the prepaid Visa Gift Cards, Nancy was able to get the bus passes. She was so happy. And so were we.
This story is extra special to us because of -- the many hands -- that were a part of it. To think it all started with one person who raised money for the Visa Gift Cards, then went to Newtown, then to their Brookfield minister, then to ARC in Danbury, and then to a very appreciative student and mother: Nancy.
God's grace and human effort are such a -- wonderful combination!
We would be very grateful if you would go to the Contribute Page and use the PayPal link to help more people like Nancy. Thank you and best wishes if you are working on turning over a "new leaf"!
One love,
Rev. Phyllis J. Leopold
203-792-9450 ext. 102
---
Friends of ARC
Hi Friends!
Time Out. Summer vacations are in essence a standard way to take a Time Out. I was inspired by another way a Time Out unfolded through Terrance (name changed).
Terrance is a participant in one of ARC's Domestic Violence Prevention Groups. He indicated there was a new skill he learned in class which he found very helpful when he started to use it in his life. It's called "Time Out" and is meant to be used at home when the person feels something said or done may trigger them to overreact.
In his homework, Terrance noted he went to a meeting with other adults at his religious organization and the group had many different opinions about how to address a matter of importance. Tensions Heightened. The decision making process was completely stalled - by escalating anger.
Fast forward and picture this: Terrance stepped in and taught the group about Time Out and everyone agreed to try it! As a result, the group got centered and arrived at a decision to benefit the good and welfare of all in their faith community.
I am inspired by Terrance's story. A Time Out is a great skill to use at home, work, or school and, thanks to Terrance's witness, it can also be helpful to use at your church, synagogue, majid, or other house of worship.
Terrance, we thank you for keeping it so real.
One love,
Rev. Phyllis J. ("P.J.") Leopold
203-792-9450 ext. 102
---
Friends of ARC
Dear Friends,
Thank you for visiting the ARC website! I want to tell you about something terrific that happened to Anne (a nickname). After dropping out of high school a few years ago, she took classes to attain her GED and then went on to get her Hair Stylist Certification.
But then the bubble burst. Despite the education, she could not find a job -- for nearly a year. When she finally did get called to a job interview, she was referred to ARC because she didn't have any money left to put gas in her car to get to the interview. At ARC Anne was given a $25 Gas Card from our "Emergency Aid Network" fund and -- she got the job!
After all the hard work to get her education, what a shame it would've been for Anne (and her son) if she had missed that interview just because she didn't have money to buy gas. We're glad that didn't happen.
At this time however:
Our "Emergency Aid Network" -- does not have any more Gas Cards. We're worried because the price of gas has recently increased in this area -- up 27 cents per gallon!
So if you're able, please go to the "Contribute Tab" on this website and make a $25 donation through PayPal. Your gift will help ARC buy Gas Cards so very low-income people like Anne can get to critical appointments like a doctor's office or -- a job interview.
We hope you have a bright and blessed Spring!
One love,
Rev. Phyllis J. ("P.J.") Leopold
203-792-9450 ext. 102
---
Friends of ARC
Dear Friends,
We saw a new and wonderful thing start happening in May! For the first time in the two year history of our Food Pantry ("Comida"), a Confirmation Class adopted our pantry as their class project -- to enhance what they are learning about their faith.
The students came to our pantry in three groups of about 15 students each, they came on Saturday mornings and each group was engaged in a lively talk about "Why ARC runs Comida."

On May 12 -- the1st group of youths donated

600 pounds of rice and beans

On June 9 -- the 2nd group of youths donated

600 pounds of rice and beans

On June 23 -- the 3rd group of youths donated

450 pounds of rice and beans
Several youth said things to the effect "I was so pumped for this day!" I want to publically thank:
They did an awesome job. They also created a new example, which we invite other religious organizations to copy by inviting:
One love,
Rev. Phyllis J. Leopold
203-792-9450 ext. 102
---
Friends of ARC
Dear Friends,
7 people. This is about 7 people who recently came to ARC for emergency aid, one after the other, all on the same April afternoon.
One is a school teacher -- who ran out of oil a month ago and has been putting "diesel fuel from the gas station" in the oil tank, a little with each pay check, to have a hot shower before going to teach.
Another is in their last chemo treatment -- and needed money to buy fresh food, to keep up their strength.
Two fell behind on electric bills -- because the rent was raised, $200 and $400 a month.
Two recently became disabled -- were approved for disability insurance but are waiting for the first check.
The last person came to "say goodbye" after burying their parent -- but then the car broke down (verified by a $500 receipt), and they needed bus money to get home to Georgia.
Every person -- said they had been to place after place, municipal agencies and/or other non-profits, but no place had any emergency aid.
Each person was thankful as one person said "that ARC has not given up" and, as another humorously put it, that ARC is: "The only place still pestering! the community to help people with emergency aid."
I felt awful about something else three people mentioned. They said staff at other places had treated them "very meanly." One whispered while crying, "as if I was a piece of garbage."
That night, I reviewed our records and saw much more than I thought I would. In the last 2.5 years, this one program helped -- over 1,000 people -- and about 90% received $0 from other non-profits or municipalities.
Then I realized a "truth behind the joke" the teacher told about ARC "pestering!" Yes, we do that! I want to thank you for being part of the "pestering" parts of faith.
Thank you for the donations, announcements, sermons and prayers, because for more and more folks:
ARC is no longer "one of several" resorts but has become -- the "only resort."
One love,
Rev. Phyllis J. Leopold
---
Friends of ARC
Dear Friends,
According to the News Times, Mr. Hill froze to death in Danbury on January 4, 2012.
A passerby on Spring Street found Mr. Hill moaning but still conscious. There is no indication that he was under the influence of drugs or alcohol. Foul play is not suspected. Mr. Hill was pronounced dead after being taken to the hospital. The suspected cause of death is "hypothermia" ~ a medical term which, in everyday language, translates into "freezing to death."


In the last 6 months -- the number of people assisted by ARC's

Emergency Aid Network is up 11%

over last year at this time.

Some people are going to work and coming home to apartments without heat.

Some are putting children to bed in bedrooms without heat. They may not be freezing to the point of death. But they are very, very cold.
Your help is needed for ARC to continue to operate the

Emergency Aid Network

for people in need of financial assistance for basic necessities, including ~

heating fuel.
If you can possibly help us to help people in need of heating fuel, please make a contribution now. You can make a donation on-line by going to the yellow Contribute Tab above and selecting the Donate button. Thank you.
One love,
Rev. Phyllis J. Leopold
Executive Director
---
Season's Greetings
Hi Friends of ARC!
It was very nice to receive "Season's Greetings" cards from friends of ARC. But the cards also
~ made me shiver ~ as this is THE SEASON when it's especially hard to be poor.
"Robbie" (a nickname) recently came to ARC for help with heating oil and other basic necessities. Robbie is 82. Medical bills completely depleted his savings. Can you imagine being sick, without heat, and in your 80s?
Over the next 10 weeks, our programs will serve about 115 people a week; of which about 30 a week will be men, of many ages and truly scraping to get by. "ARC Angels" (volunteers) are donating time and would like to give each man a "Care Kit" with 3 items: 1) winter socks, 2) winter gloves, and 3) a knit cap.
For purposes of hygiene and dignity, all items ~ must be new ~ but purchasing these items is not within the reach of our budget. So, we are centralizing a drive and hope you help by donating winter socks, winter gloves and knit caps.
At 30 Care Kits a week for 10 weeks, the volunteers will need a total of 900 items: 300 winter socks, 300 winter gloves and 300 knit caps. Items are needed from individuals like you and from groups where you may have influence, such as a:


| | | |
| --- | --- | --- |
| Religious Organization | Knitting Group | Book Club |
| Scout Group | College Group | Local Business |
| Sports Team | Civic Group | Large Company |
For seniors like "Robbie" or for men who have low-income jobs working outside in the cold, the winter socks, gloves, and hats will warm the body ~ and the spirit. This is a one-time request and the cold weather is here, so please hurry!
One love,
Rev. Phyllis J. Leopold

PS - Items can be dropped off at ARC (325 Main Street, Danbury), Monday thru Friday, 10am to 12 Noon. If it would help to arrange another time, please call Rachel at ARC: 203-792-9450.
Participating individuals and groups will receive a tax-deductible letter at the end of the next fiscal quarter, and will also be acknowledged on the ARC website ~ under the tab for "Special Thanks."








---
Sir Issac Newton
Hi Friends of ARC!
Welcome to ARC's website! It was started in 2010 and we hope you find it helpful. The web architect has asked me to offer a "personal note" from time to time and this is the first one.
One thing I like is a good quote. Like this one:
"We build too many walls and not enough bridges." Sir Isaac Newton
Sir Isaac Newton was a great scientist and mathematician. He was born in England on December 25, 1643 and lived for 85 years.
Isaac was raised by his grandmother. He attended Free Grammar School and then worked his way through Trinity College Cambridge. While at college, he had new ideas about gravity, motion, and light diffraction, and he wrote them in a journal Newton's ideas were so good that Queen Anne knighted him in 1705. His accomplishments revolutionized the world as they laid the foundations for modern science.
As a person whose calling was to look at the world through the eyes of math and science and as a person who thought in terms of calculations and measurements, isn't it also amazing that he would have such keen insight into the human experience writ large:
"We build too many walls and not enough bridges."
Whether from a scientific background, business background, theological or any other, if you too think Isaac was on to something, then go ahead and build a bridge! And help someone else to do the same.
One love,
Rev. Phyllis J. Leopold
---