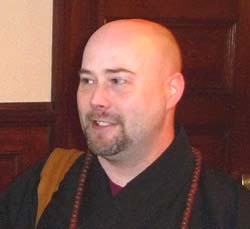 Ven. Ocean of Wisdom Sakya
FORUM ON FAITH
Transforming ignorance to wisdom.
by Ven. Ocean of Wisdom Sakya
Published: Saturday, March 1, 2014
Danbury News Times
Buddhism is about transforming ignorance into wisdom for ourselves and others.
The Buddha saw the world suffering and sought a way out of that suffering for all beings. The word often translated as "suffering" from the Pali texts is "dukkha," but I prefer the translation "stress."
The Buddha said life is full of stress, and if he had stopped there, Buddhism would be very pessimistic. However, the Buddha said if we eliminate the cause of stress, then stress itself will end.
So what causes stress? The main cause of stress is ignorance, or literally not knowing how the world actually is; we fail to experience things as they really are.
The true nature of existence is that all things are impermanent, and all things rely on other things for their existence; all things are interdependent.
Now we know intellectually that all things are impermanent -- we know our bodies won't be here in 100 years. Society as we view it will be gone in 100 years. Many physical things around us will be changed -- but we don't know this experientially.
As a human being, I am a result of many different causes and conditions that we call interdependence. My body was provided by my parents.
From my birth, the air, the water and the food I take in have been responsible for my existence. All the food I receive comes from the Earth and the labor of others.
For example, let's say I eat an apple. The apple consists of the wind, rain, sun and soil. If any of these things is not present, the apple ceases to come into being, and I cannot nourish myself.
Therefore, I should be very careful not to poison any of the things that become part of the apple, because I will, in turn, be poisoning myself. Buddhists recognize, as Native Peoples have, that whatever we do to the Earth, we do to ourselves.
Also, for me to have an apple, the farmer had to grow it. For that to happen, someone had to give birth to the farmer.
The apple needs to get from the orchard to the grocery store, and that requires a truck. This means someone had to have an idea of a truck with an engine and tires.
This means that someone had to harvest the rubber for the tires and the metal for the engine, and someone had to give birth to all those people who did the work.
If any of these elements are missing, then I don't get the apple. In fact, if I follow this logic, I can see that there isn't a single being since the beginning of time that in some way has not been involved in my having an apple right now.
For Buddhists, globalization is not a new idea -- it is a perennial reality.
So ignorance of impermanence and interdependence is what leads us to misunderstanding. We see things as divided and separate, where they are actually constantly co-producing each other.
Because of this divided mind, we start generating greed and aversion to all the things of the world, including other people, when in fact we are all interdependent.
We divide the world into likes and dislikes. We divide the world into nations, races, religions and even subcategories of religion. We forget the reality that underlies ourselves is also the reality of all others.
If we see deeply, we can see that all beings also experience stress, and all beings seek to be happy, regardless of category. Though categories have conventional utility, if reified they lead to misery.
Because of not knowing, we also tend to seek happiness in the attainment of fame or power, or through filling ourselves with TV, food, technology or various drugs.
And then we compete with each other over these things, rather than attempt to make each other happy. But none of these things can give lasting happiness.
So how do we cut through this ignorance? In Buddhism, we meditate. Meditation is the process that leads to an experiential understanding of impermanence and interdependence.
Experiential understanding is what we call wisdom, and when our wisdom is cultivated, ignorance about the nature of reality dissipates, and the resulting state is one of no stress, which we Buddhists call Nirvana.
Ven. Ocean-of-Wisdom Sakya is the Abbot of the Middle-Way Meditation Centers. He can be reached at: venwisdom@gmail.com.
---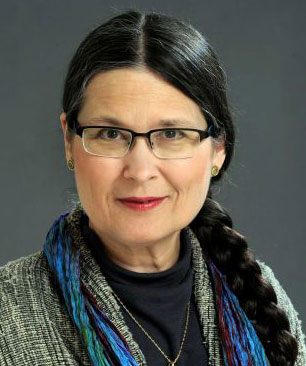 Rev. Smallwood-Garcia
FORUM ON FAITH
Living the slogan 'To care is to do'.
by Rev. Bryn Smallwood-Garcia
Published: Saturday, February 22, 2014
Danbury News Times
When I was growing up in the Congregational United Church of Christ in Greensboro, N.C., we had an oft-repeated national UCC motto: "To believe is to care. To care is to do."
This slogan still rings true to many in my current church, the Congregational Church of Brookfield.
I laughed out loud last Sunday, when one small woman struggled through the church door, her arms brimming over with an extra-large bundle of bulk toilet paper. She could barely see over it, and she struggled to put it down before finding her seat in a pew.
This is why I love my church -- we are such practical Christians that we seek to love the people Jesus called us to love by making sure they all have well-stocked bathrooms.
To us, "believing in Jesus" means that we try very hard to live like Jesus, to follow in the way of Jesus -- loving others as he loved the world.
This means reaching out to help others with actual human hands, with real human touch -- we embody God's love with very practical gifts of food, shelter, clothing and, yes, even toilet paper.
Our people respond with genuine and astounding generosity every time our Church-in-Society Committee issues an appeal for help.
This month -- as February is "love" month, when we send Valentines to loved ones -- we began a "Feed the Love, Sustain the Soul" food drive to benefit our Brookfield Social Services Food Pantry.
The overflowing food pantry donations from the November-December "holiday season" have dwindled, but we know our neighbors still need our help.
In 2009 our church adopted a vision statement, "Make Jesus your Mentor: Pray, Share, Welcome.
Sharing -- our focus this year -- is the way our church tries to shine the light of the Gospel, "the good news of God's love," into the world.
We love, and we share with others, because we first were loved by God in Jesus Christ. Knowing God's love through the people who love us in our faith community makes us want to share more.
For this column, I asked a few of our church leaders to comment on why we share with others, and, boiled down, this is our "Top 10 Reasons We Share":
1. The measure we get back is often so much more than we give. As Jesus said (in Luke 6:38), :give, and it will be given to you. A good measure, pressed down, shaken together, running over, will be put into your lap; for the measure you give will be the measure you get back."
2. When we give to others, it helps us to be more humble and remove the focus from ourselves.
3. Because Jesus shared with others, we want to follow his example. We are the Body of Christ, his disciples actively caring for the world, sharing our gifts as he called us to do.
4. We love to help others, because sharing feels so good - whether it is singing in a choir or making what we like to call a "holy casserole" for someone who is sick or grieving.
5. Whether in response to 9/11 or Sandy Hook, or just an ordinary Sunday, we have a beautiful worship space to share with our community - a place to meet God.
6. Church pushes us to share more because it opens our eyes to how much needs to be done and what can be done to make a difference.
7. Sharing is good for your heart, for it gets us closer to God. Sharing helps us to grow in faith.
8. Cooperative communities, communities that share with one another, are the ones that progress. To be a part of a caring community is a powerful bond. We are not "strangers on a train" or blood relatives but a family we have chosen.
9. Sharing is what God calls us to do - to act and not just pray, "Thy kingdom come, thy will be done on earth as it is in heaven."
10. We teach when we share - the people we help may never come to church but they learn from our sharing what God's love is all about.
Our church is at the crossroads of Routes 25 and 133 in Brookfield. All are welcome to worship with us on Sunday, or to just stop by on a weekday and pick up a grocery bag to help us "Feed the Love, Sustain the Soul" in the way of Jesus.
Rev. Bryn Smallwood-Garcia is the Senior Pastor, Congregational Church of Brookfield, Brookfield, CT 06804. She can be reached at: bryn@uccb.org or 203-775-1259. Web site: www.uccb.org.
---
FORUM ON FAITH
Holding Our Convictions Loosely.
by Rev. Garrett Mettler
Published: Saturday, February 15, 2014
Danbury News Times
Many years ago I received some unexpected advice about getting into a car accident. Not how to make one happen, but rather what to do if you see a collision coming. I was told that you want to loosen the muscles in your body right before impact so that you are as "plastic" as possible to absorb the shock.
Of course, our instincts are just the opposite. We brace ourselves against the blow by tensing up. But the combination of that rigidity meeting the sudden force of the crash amplify the injuries that result. Remember the saying about what happens when an unstoppable force meets and immovable object?
Just consider the implications of this advice when applied to another kind of collision - the conflict between groups of people holding differing religious beliefs. I have long been saddened by the history of religious divisions and wars.
The rigidity of tightly held convictions has caused a lot of damage when forced hard against those with differing beliefs. In spite of the hope of peace which is a recurrent theme offered by many religious belief systems, the temptation to try to impose the superiority of one faith over another has often proved too strong to resist, creating new suffering instead of alleviating it.
Similarly, religious believers have sometimes become so self-righteous in their own positions that they feel justified in using forceful coercion and even persecution of those who wouldn't "see the light" as they had. It is understandable then why I once saw a bumper sticker that read, "Please Jesus, save us from your followers."
But contrary to these destructive examples of heavy-handed religiosity, passions of faith that run deep and strong can be both persuasive and generous. This happens when the holders of such strong convictions choose to honor the intelligence and capacity for discernment in others above their own impulse to want to coerce the other into right belief.
Generosity in sharing a strongly held faith is a lot messier than the "hard sell" approach that seeks certainty and control. Imposing one single creed that "fits all" is lot simpler than committing to keeping relationships with those who believe and practice differently.
But the high price paid for that simplicity is the loss of opportunities to learn from differing beliefs - to see what effect they have on people's character and daily actions. Surrounding ourselves with others who think just as we do may be comfortable, but living in the midst of diversity offers greater opportunity for our own beliefs to be tested and honed.
A generous approach to sharing faith does not regard others as targets to be converted or prevailed upon but instead as people with dignity and free will deserving of our care and honor, even when they choose not to share our convictions.
I don't make that claim as a politically correct nod towards open-mindedness or in an attempt to be fashionably tolerant. Rather I take that position, along with the complexities and extra effort it requires, because it is how my tradition of Christianity has understood God's example of relationship with humanity.
God does not put the hard sell on us or attempt to manipulate us into a relationship of respect and love. Instead God reaches out with intention to bless and free us from our own self-centeredness and fears of one another. And then God let's go of control and honors our free will to either accept or reject that relationship.
The 2003 comedy "Bruce Almighty," starring Jim Carrey and Morgan Freeman, captured well this aspect of Christian belief about the character of God. A scene toward the end depicts Carrey's character in an exasperated conversation with God played by Freeman. Despite being temporarily given all of God's powers, Carrey discovers that he can not compel the woman he loves to feel the same way about him. He exclaims to God, "How can you make someone love you without affecting free will?!?" And God answers back, "Welcome to my world."
That is a world where we hold our faith tenderly instead of tensely and let go of the need to try to control what others believe. It is a world where a lot of destructive collisions are avoided and many inspirational examples of healing and caring for others take their place. It is a world where I want to practice my own faith.
Reverend Garrett Mettler is chaplain, Wooster School, 91 Miry Brook Rd., Danbury, CT 06810. He can be reached at garrett.mettler@woosterschool.org.
---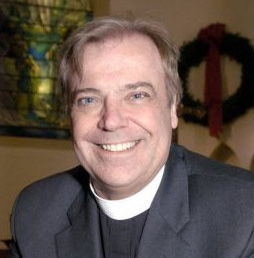 Rev. Joseph Krasinski
FORUM ON FAITH
Helping others without changing who they are.
by Rev. Dr. Joseph Krasinski
Published: Saturday, February 8, 2014
Danbury News Times
Religious hostilities around the world have reached a six-year high, according to a Pew Research study released Jan. 14.
While "The Pew Research: Religion and Public Life Project" concentrated specifically on government restrictions of religious practices, it also looked at societal harassment and intimidation.
This is so disturbing to me -- that anyone would try to restrict or inhibit people from following their own "closer walk" with God, as the old hymn goes.
It saddens my heart to think of what we do to one another in the name of "religion." Notice I do not say in the name of "God," for I do not believe that the God of my understanding would ever tolerate intolerance.
The importance of being not just tolerant but encouraging to others in their path to God was clarified for me while I was doing my Masters of Divinity studies at General Theological Seminary in New York City.
General Seminary is the oldest and the only "official" seminary in the Episcopal Church. The vast majority of students were Episcopalians, but in my class we had two Armenian Orthodox students.
At first I found that rather strange. Why would the Armenian Orthodox Church send seminarians to an Episcopal seminary?
The Armenians explained to me why their denomination has close ties to Episcopalians. Their story not only made me exceptionally proud of my denomination but also opened for me windows of understanding that I would not otherwise have seen.
In the early 20th century, as World War I was beginning, the Ottoman Empire undertook what is called the Armenian Genocide, also called the "Great Crime."
The ruling government of the Ottoman Empire first arrested all the leaders and well-educated men of Armenian descent in 1915. They then slaughtered every able-bodied Armenian male.
Women, children, the elderly and the infirm were then deported -- many sent on death marches into the Syrian Desert.
Because of World War I, relief efforts from other countries were slow to arrive. The United States was trying to maintain a very strict "isolationist" policy.
When some nations did come to the rescue of the Armenians, it was woefully late. Some 1.5 million Armenians, Greeks, Jews and other ethnic minorities had been murdered by the Turks.
I learned much that is to be admired about the Armenian Orthodox Church from my Armenian colleagues in seminary, but the greatest source of pride in my own Episcopal Church came as I learned of our role in the story.
It turns out the Episcopal Church and the Anglican Communion, of which the Episcopal Church is a part, from the start offered comfort and welcome to members of the Armenian Orthodox Church who survived their flight out of Turkey.
The Anglican Communion offered not only a voice of witness to the Armenian atrocities but also relocated refugees, many of whom were orphans.
The Episcopal Church in America made a concerted effort to assist those who needed asylum -- with places to stay, food, clothing and the basic necessities of life. They particularly worked with clergy in relocation and resettlement.
More importantly, the Episcopal Church offered a place in which the members of the Armenian Orthodox Church could worship.
As religion is so much a part of the culture of this beautiful people, the Episcopal Church insured that the Armenian Orthodox could continue with their own religious practice and traditions in the face of extermination.
In other words, instead of using the mission to rescue the Armenians as a way of evangelizing them, trying to make them into Episcopalians, we offered them home and shelter to continue to be who they were.
This cooperation continued until 2003, when there was a division between the churches over the issue of sexuality.
And now we read that religious hostilities around the world are increasing instead of decreasing. With the risk of being called a Pollyanna, I would have to ask the question: Why can't we all just get along?
Is competition for church members so drastic that we must physically and psychologically harass members of another faith?
There is so much that we can learn about the beauty and wonder of the Supreme Being -- drawing ever nearer to the Godhead as we know it -- if we can just be open to each other.
Rev. Joseph Krasinski is the pastor of St. James Episcopal Church, Danbury, CT and member of the ARC Board of Directors. He can be reached at joseph@saintjamesdanbury.org. Web site: www.saintjamesdanbury.org.
---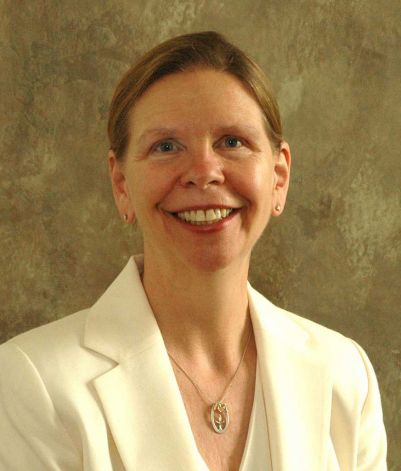 Rev. Barbara Fast
FORUM ON FAITH
Civil rights pilgrimage is eye-opening.
by Rev. Barbara Fast
Published: Saturday, February 1, 2014
Danbury News Times
Henry David Thoreau - famed Transcendentalist Unitarian, Abolitionist and author of "Walden" - also wrote an essay called "Walking," where he called it "sauntering." This he derived from the French "sainte terre," or "holy land." A walk into a holy land can be a transformative pilgrimage.
I made a pilgrimage earlier this year to the Deep South. The Living Legacy Pilgrimage is a yearly trip sponsored by Unitarian Universalists who were part of the Civil Rights Movement in the 1950s and '60s.
I took a bus with 30 folks of different faiths, races, ages and sexual orientations through Alabama and Mississippi. We stopped to pay our respects at Civil Rights memorials in Birmingham, Marion, Selma, and Montgomery, Alabama and Meridian, Philadelphia, Jackson, Greenwood, Ruleville, and Oxford, Mississippi.
We visited places and met some of the veterans of the movement who worked tirelessly for equality - at times putting their lives, livelihoods, and families at risk. We were honored to hear their stories.
How appropriate to reflect on that pilgrimage today as it was on this day 54 years ago, February 1st 1960 four African Americans began the famous Woolworth Lunch Counter sit-ins that after 6 months of peaceful passive resistance successfully challenged the segregation of those public facilities.
I learned in painful detail of the many daily, often dangerous, indignities that were written into laws to enforce the second-class status of blacks - from stepping off of sidewalks and keeping your eyes down when a white person's path crossed with yours to not being able to try on shoes or clothing before buying them.
I learned about "sundown towns," not limited to the South, where if you were black, you had better be gone before sundown. One white person on our bus remembered when a black family had a flat tire while passing through in her childhood hometown. As they struggled to fix it, white folks gathered to watch without saying a word. They kept watch until the car was out of sight. It sounded terrifying.
We listened to folks who lived through the "Freedom Summer" of 1964 and had organized to register black voters. How family members were beaten in the night. On the front lawn of the Mt. Zion Methodist Church in Philadelphia., Mississippi, there is a simple memorial to James Chaney, Andrew Goodman, and Michael Schwerner - the three young Civil Rights workers who were murdered that summer.
I spoke with a woman after Sunday worship at the Sixteenth Street Baptist Church in Birmingham - where 50 years ago a bomb had killed four young girls. I asked if she had been in Birmingham at the time of the bombing. She smiled and nodded. She said that he had been a student, that she had been part of the children's marches. She leaned over and said, "Much has changed, but much needs to be done."
Throughout the journey, we were challenged to carry the work forward to our communities. We took time to reflect on how racism, hate and unequal opportunity and poverty influence our lives today.
The Rev. Dr. Martin Luther King, Jr. preached a lot about the power of love. He decided that he was "sticking to love," because, he said, he'd seen "too much of hate."
This month, from January 17th through February 16th, the Unitarian Universalist Congregation of Danbury is taking part in the "Standing on the Side of Love" campaign - which has a goal of "harnessing love's power to stop oppression." It is a time intended for daily reflection, shared discussion and actions that support the First Principle of Unitarian Universalism, that all people have worth and deserve to be treated with dignity. Said another way, we are all created in God's image. It is another kind of pilgrimage, to an inner "holy land."
On my recent pilgrimage, I learned an important verse of "This Little Light of Mine," a Civil Rights theme song: "This love that I have, the world didn't give it to me. This love that I have, the world didn't give it to me. This love that I have, the world didn't give it to me. The world didn't give it - and the world can't take it away."
These lyrics sum up a faith in the sustaining power of love that fed these courageous people and sustained them. It is a love that transcends religious differences, which every human being can celebrate!
The Rev. Barbara Fast is the minister for the Unitarian Universalist Congregation of Danbury. She can be reached at 203-570-0447 or minister@uudanbury.org.
---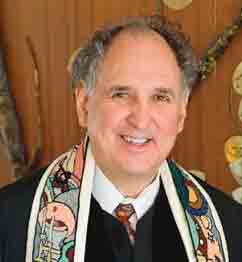 Rabbi Jon Haddon
FORUM ON FAITH
Noticing beauty.
by Rabbi Jon Haddon
Published: Saturday, January 25, 2014
Danbury News Times
On a busy Friday morning in January, a man at a subway station in Washington, D.C., began to play the violin. He played six pieces for about 45 minutes. About 1,100 people passed by, but only a 3-year-old and six adults stopped to listen for a few moments. Everyone else rushed by. At the end of the session, the musician had earned $32.
Here's what the commuters didn't know: The violinist was one of the most talented violin virtuosos in the entire world. Joshua Bell had played one of the most intricate pieces (by Paganini) ever composed on a violin worth $3.5 million. Several days earlier, Bell had played for an audience where the average ticket sold for $100. At the request of the Washington Post, Bell had agreed to be part of an experiment about perception and priorities. He would play exceptional music in a commonplace environment at a busy hour. The question was: Would people notice?
The results of the experiment suggest that no, most people would not. Blinded by the rigors of schedules and daily demands, people simply failed to see the beauty or hear the brilliance that resonated in the subway station on that busy Friday morning.
Which leads to another question: If people could miss such unmistakable talent right before their very eyes, what else are most of us missing in life? How much do we miss because we don't have the time or the willingness to see and hear what's around us?
Jews throughout the world are reading the Book of Exodus in the Torah at this season. In a portion read just a few weeks ago, Moses saw a bush that was on fire but not burning up. Thinking it was unusual, he decided to go over and see it. The Sages teach that Moses wasn't the first person to come across the illogical and supernatural sight of a bush on fire that didn't burn. But Moses was the first to take notice and check it out. As the verse tells us, it is only once the Lord saw Moses approach the bush that He communicated with Moses. Only then did Moses encounter God.
Life is busy and demanding. But if we get too engrossed with trivial things, we may fail to see the beauty around us and the godliness in our midst. Do we encounter the Lord on the way to work? Do we find God in a baby's laugh or in an older person's eyes? Do we see God in a common place and at a busy time? The truth is, we are surrounded by God and beauty all the time. The question is, do we notice it?
Let's take time this week to slow down and look around us, and there is so much to be seen in our very special city and state. Because when we take the time to notice God, perhaps God will take the time to notice us, too.
Rabbi Jon Haddon is Rabbi Emeritus of Temple Shearith Israel and a member of the ARC Board of Directors.
---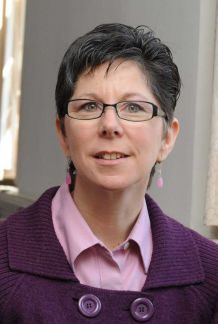 Rev. Laura Westby
FORUM ON FAITH
Believe you are beloved of God.
by Rev. Laura Westby
Published: Saturday, January 18, 2014
Danbury News Times
One of my favorite Christmas carols is "O Come, O Come, Emmanuel."
The name "Emmanuel" means "God with us," and the refrain of that hymn -- calling for the coming of "Emmanuel" -- expresses so well the yearning of human hearts for the presence of God.
Christians believe God not only shares humanity's passion to be in relationship, but went so far as to become human when previous divine attempts to establish the covenant God desired to have with humanity failed.
This assertion, that in Jesus God entered human history by becoming human, is not logical. It doesn't make sense. There have been numerous attempts throughout Christian history to explain how this could be so and resolve the questions this statement raises.
The Bible's stories about miraculous births and angel visits, shepherds and wisemen, were the first attempts to do so.
These stories may or may not be factual; the ancients had a different sense about the value of factual data than we do. But they do point to the truth we affirm -- that in ways that were mysterious, intimate and powerful, the infinite became incarnate.
Many people are familiar with the stories of Jesus' birth in the writings of Matthew, Mark and Luke. It is from these gospels that the well-loved Christmas stories come.
There is another story about birth, however -- one that is just as miraculous. It is the account of John.
It would be extremely hard to base a Christmas pageant on John's gospel. His birth narrative is only two verses. Still, they make a bold claim -- that we are what Jesus was, children of God.
In other words, Christians believe that the gathered community of believers, what we sometimes call "the body of Christ," is one way God is present in the world now. The church, Christ's body, incarnates God, just as Jesus of Nazareth did so long ago.
Christians have a sometimes well-deserved reputation for considering the human body to be less valuable than the spirit.
At certain times in our history we have treated parts of the body as "dirty." We have valued male bodies more than female ones, and bodies of one race more highly than others.
John's assertion about the meaning of Jesus' birth gives a different message. The incarnation means that all people hold infinite worth in God's eyes, deserve love and respect, and will be used by God to care for God's beloved world.
Our circumstances, our experiences, our triumphs and our mistakes may describe us in part, but we are defined by the fact that we are beloved children of God.
This doesn't mean we don't make mistakes, hurt ourselves and one another, or act in ways that are counter to our belief. Sin and evil are part of the human experience.
Being God's beloved children also doesn't mean we don't have doubts.
Most of us have trouble believing we are beloved and that God wants us to be partners in caring for the world. The minute we hear the words of John, that OTHER voice chimes in, "You? What about your failed marriage?"
Or, "What about the time you let your parents down, or lost it with your kids? What about all the mistakes you've made? If God REALLY knew about what you're like."
The temptations of human life are real. It's true that we won't always live up to our identity as God's beloved.
But if the incarnation means anything, it means that our creator loved every person and everything in creation with such passion that love became human flesh. Now, "nothing can separate us from the love of God" (Romans 8:38).
I gave my congregation a challenge recently that I hope will help them live into their identity as God's beloved. Twice a day for one month, they are to look in the mirror and say the following: "I am God's beloved child, and God will use me to change the world."
It's my hope this will counter the all negative messages that their history, environment and society give them.
If we can believe God loves us and has proved it, then we can do what Jesus did -- be holy vessels through which the world can be blessed.
You are God's beloved as well. May the coming year bring you a fuller knowledge of love and a deeper sense of the way you, too, are an instrument of peace, healing and hope.
Rev. Laura Westby is the Interim Minister of the First Congregational Church of Bethel.
---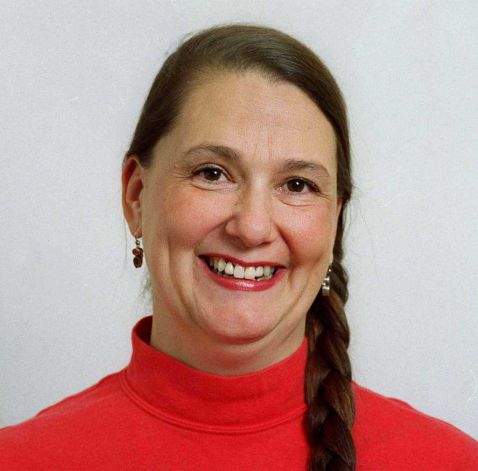 Polly Casotr
FORUM ON FAITH
Many chances for new beginnings.
by Polly Castor
Published: Saturday, January 11, 2014
Danbury News Times
I love January. I hunker down with sparkling fresh resolve, the past behind me, and my life stretching out ahead of me.
It is a cozy month when I'm not distracted by wanting to be outdoors so much, and instead make headway on my various indoor projects with fewer interruptions.
Unlike folks who feel dismal this time of year, I am buoyed with hope and expectant of progress.
Reflecting on this season of new beginnings, I'm realizing they are not just once a year, so we need never feel entrenched, trapped or waiting to start again.
January is a time of reinvigoration, but spring is as well, with all the new life spouting green and fragrantly floral.
Summer has its own sense of renewal, filled with lots of light and balmy breezes, recreation and revitalization.
Fall's freshness is tied to an academic calendar, launching different opportunities, and many feel it is the real beginning of the year.
But what about other fresh starts -- a new job, a new house, a new baby, friend, hobby, study or goal?
The Old Testament tells us in Lamentations that the Lord's mercies and compassions "are new every morning," which is a wonderful thing to behold.
In the New Testament, we are told in Ephesians to "be renewed in the spirit of your mind," which can happen at any time. It says we are to do this by putting off "the old man" and putting on "the new man."
Christian Scientists study the Bible thoroughly, not only to know the stories and the message, but also to thoughtfully discern what they mean for them individually during any given day or season.
For example, in my experience putting on "the new man" has meant different things to me at different times. Lately, the story about Lot's wife has had resonance for me.
As you may remember, the city of Sodom was a mess, making such routinely bad choices that God was planning to destroy it.
But first he sent angels to rescue Lot's innocent family and get them out of the place. They were told to escape for their lives and not look behind them.
Was Lot's wife so grateful for her special dispensation that she was careful to be precisely obedient? No, she looked back.
We can certainly understand the temptation. I don't think she even wrestled with herself about it. She was fleeing her home, never to return. It was a natural reflex to look back. What harm could one last look do? But in doing so, she became a pillar of salt.
Later in the New Testament, Jesus says, "No man, having put his hand to the plough, and looking back, is fit for the kingdom of God." It seems to me these are pretty strong messages about not looking back.
I think of the rearview mirror in the car. We use it mostly for backing up. To go forward, we need the largest part of our awareness looking out the windshield at where we are headed, concentrating on what we are about to do.
But is this how we usually live mentally and emotionally? How much baggage and garbage from the past gets our attention instead? Is it dragging our gaze back, mesmerizing us, immobilizing us and paralyzing us like Lot's wife?
In her typical no-nonsense approach, Mary Baker Eddy, founder of the Christian Science church, writes in her book "Science and Health with Key to the Scriptures," "to remedy this, we must first turn our gaze in the right direction, and then walk that way."
I am trying resolutely to be both present and moving forward in this season of renewal, prayerfully endeavoring not to look back, regardless of whether it is with frustration or fondness.
I can't do anything about the past, but the present is full of glorious possibility that can be fulfilled if only I endeavor to connect with it.
I hear the Apostle Paul loud and clear as he states in Philippians, "Brethren, I count myself not to have apprehended: but this one thing I do, forgetting those things which are behind, and reaching forth unto those things which are before, I press toward the mark of the high calling of God in Christ Jesus."
By Polly Castor, Christian Science Practitioner and member of First Church of Christ, Scientist, Ridgefield. She can be reached at: PollyCastor@gmail.com.
---

Rev. Leo McIlrath
FORUM ON FAITH
On the Fence.
by Rev. Leo McIlrath
Published: Saturday, January 4, 2014
Danbury News Times
Dag Hammarskjold, the late United Nations Secretary General, offered the world a great number of wise sayings, one of which caught my eye on a pastor's desk in Raleigh, NC. It read "For all that has been, 'Thanks!' For all that will be, 'Yes!'" It is now "New Year 2014" and I believe this is a good time to say "Thanks!" for the past and "Yes!" to the future.
Alex Haley, author of the wonderful book, Roots, found himself becoming a bit proud of his many accomplishments A close friend sent Alex a picture of a turtle on a fence. Of course, everyone knows that a turtle cannot climb a fence. Ergo, the obvious question: "How did it get there?" Of course, someone else had helped.
Whenever Alex was tempted to excessive pride over his multiple life successes, he looked at the picture and realized that, whatever fame he had attained in life, was partly because of the considerable help given to him by other people - parents, family members, friends, co-workers, teachers, and the like. I believe all of us could have a picture of a turtle on a fence somewhere in our homes or in our workplace; that we could then look at and say "Thank You!" to at least one person who helped us become who we are. We may be surprised at how many we will find.
With a New Year now upon us, this is a good time to consider those people in our lifetime, thus far, who have helped us to be who we are today.
Personally, I thank our Triune God for all of his/her glorious creation, including ourselves. Also, I must be eternally grateful to my family. They did everything good for me, preparing me to live happily in this world, in body, mind and spirit. To each of them, I loudly say: THANK YOU!
And before our parents came our grandparents. Native Americans urge us to look back seven generations and express our gratitude for what they believed in and protected, including: clean air, fresh water, and God's sacred earth.
My list turtle-friends would include the following categories of people: parents and family; religious and prayer communities and their leaders; teachers, coaches, and mentors; classmates and school administrators; leaders of music and the arts; community and sports organizations; friends, employers and coworkers.
My "number one", deserving of my overall act of thanks-giving is from my Christian faith: our Triune God: Father-Son-Holy Spirit. All others take a distant second for me. As with the people of Israel, I am reminded of all the good that God had done in the days of Abraham, Isaac and Jacob; in the life of Joseph; in the Exodus under Moses; through Joshua, Judges and Kings, especially King David; through the lives of the Prophets even up to John the Baptizer. And when I remember these people and their lives under God's guidance and protection, I can only be thankful for God's presence in my own life today.
In the new covenant, God's people are graced with the presence of "God-with-us," Emmanuel, in the person of Jesus. Christians practice gratitude for this gift in the Christmas season especially, but we lift up our thanksgiving for Christ's life, death and resurrection on other Sundays too when we gather for worship.
When Christians celebrate the Eucharist, or Holy Communion, we break bread and pour the cup as Jesus did on the last night of his life, and as he asked us to do, "in remembrance" of him, and with gratitude. The word "Eucharist" derives from the Greek "eucharistia," which literally translates as "thanksgiving." When Christians gather to worship, offering words of blessing and breaking bread together as the first disciples of Jesus once did, we continue to: give "thanks" to God on a regular basis.
I believe God's Holy Spirit also inspires us to give thanks for all those people who have affected our lives down to this very day.
Now, we look ahead to anticipate all those who will be there for us throughout 2014 and the years ahead.
For me and perhaps for you as well, the start of this new year is a great time to look into our lives and take the time to thank God for the many people who have given us a lift up onto our fence.
The Rev. Leo E. McIlrath, D. Min., is Ecumenical Chaplain at The Lutheran Home of Southbury. He can be reached at 203-270-0581 or at lionofjudah56@gmail.com.
---


Fr. Dennis J. Mason
FORUM ON FAITH
Turn your time over to God.
by Fr. Dennis J. Mason
Published: Saturday, December 28, 2013
Danbury News Times
"Christ, yesterday and today; the beginning and the end. All times and seasons belong to him." As we move into a New Year, I believe these words taken from the Catholic Christian Liturgy of Easter suggest an approach to the days ahead.
My time is precious, as is everyone's. One task leads to another and then blends into a third. Before I know it the day, the week, the year is gone. Busyness devours my time. It can be pretty tiresome and often frustrating. Sound familiar?
As we face a fresh year, the tasks of the days ahead probably won't be much different than the tasks of the days we've just left behind. A lot will need to be done and a lot of time will be needed to do it. But how do we keep our calendar from getting out of hand? Is there a way?
I believe the way is to deliberately let our time get out of our hands and put it in the hands of God. All times and seasons belong to him. Maybe an appropriate first morning thought isn't: "I have so much to do today" but "God is planning to do a lot today; how can what I do be a part of his plan?" Perhaps rather than seeing Time as ours, it could seen as God's. To me, God isn't a piece of the puzzle of my life that I'm putting together over time. I am a piece of God's puzzle which God is forming in his Time.
And I believe every one of us is an essential piece of God's puzzle. Our Time is precious and I believe God uses it to bring about his plan for good.
How we spend our Time is important. Spent with a view that says "I need to finish what I'm doing so I can get on with the next thing I have to do," Time will be tiresome and frustrating. Spent with a view that says "What I'm about to do has purpose and God will use it for good," Time can become sacred and fulfilling.
The way we use our Time may not always seem like it has a purpose in God's plan. I'm going to vacuum the living room; I've got a truck route to cover; I'm taking a stupid math exam today. What's the purpose? I can't pretend to have a pat answer, but can share something that Saint Paul said "Whatever you do, in word or in deed, do everything in the name of the Lord." (Colossians 3: 17). This is from one of the great Christian missionaries who spent his Time not only preaching the Word of God but also making tents. He seems to be saying that how and why we spend our time doing whatever it is we're doing makes all the difference.
Perspective can change ordinary Time to a graced moment. We can look at tasks as a bunch of things to check off our list or as a contribution to the plan of God. Attitude can transform weariness to wholeness.
But perspective is so hard to change; attitude is so difficult to sustain. How do we manage that?
Mychal Judge, a Franciscan Friar, who gave his life while serving the stricken on September 11, 2001, had a simple prayer which addresses that question. Each morning he would pray: "Lord, take me where you want me to go today. Let me meet who you want me to meet. Tell me what you want me to say. And keep me out of your way."
Mychal truly believed that all Times and seasons belong to God.
Relying on God rather than ourselves, I believe we can renew our choice each morning to give all our Times and seasons to God. In his hands, every day is new.
Happy New Year.
Fr. Dennis J. Mason, OFM Conv., Pastor, Sacred Heart of Jesus Parish, Danbury, CT 06810. He can be reached at: 203-748-9029 or sacred_heart@snet.net.
---

Fr. Angelo Arrando
FORUM ON FAITH
Our Christmas has been Ransomed.
by Fr. Angelo Arrando
Published: Saturday, December 21, 2013
Danbury News Times
As early as mid-September, the malls, big box stores and other establishments saturated the airwaves with Christmas music, "Black Fridays" and "Cyber Mondays."Now it's Dec. 21 and the onslaught is almost over.
I believe the onslaught is because society and culture have kidnapped Christmas and have made Santa Claus the Christmas spokesman.
It is he who defines and represents Christmas. The tree, lights, Rudolph, elves, gifts and wrappings, stockings and poinsettias dominate the season and usurp, if not nullify, the original message of Christmas.
Many of us enter willingly into the chaos and frenzy of Santa's Christmas.
We prepare, decorate, illuminate, dust off the nativity, we write, mail, shop, wrap, bake, cook, carol, exchange, visit, accelerate and we celebrate.
We pray and worship, as well. We do for each other, give to each other, pick each other up, and drop each other off. But we're always in such a hurry in our heads that we see each other only sideways.
We don't have time to enter deeply into each other's inner happenings. Our highways are our homes. We are always on the go. How pleased Santa is that we have entered into the celebration of his Christmas.
I believe we have not only allowed the original Christmas message to be silenced, but we have allowed it to be replaced.
From house to house, from town to town, all across America, televisions and smart phones paint pictures for us of a new reality.
Advertising makes "have-to-haves" out of non-necessities. We never ask how much stuff we need, we never look at what junk we have. In the pursuit of happiness, we feel it is within our Bill of Rights to have it all.
But there is a price to be paid for this celebrating.
We give our children and grandchildren the idea that wants are needs, and if wants are not met, we are somehow deprived. The other missing piece is we no longer have time for ourselves or one another. Making enough money to buy everything we want is eating up all of our time.
I believe it is time for Christians to ransom Christmas from Santa Claus!
In reclaiming Christmas we acknowledge that the primary commodity we humans seek, need or long for is close connection and intimate contact with those we love most.
Christmas taps into our life's longed-for dream of giving ourselves away to others and having ourselves returned.
With the coming of Jesus, I believe, God definitively placed human beings above systems, above institutions, above flags and nations. I believe that in Jesus, God placed us in the care of one another.
Simply put, Jesus is religion made simple. People always come first. Not some people in some places, but all people in every place. Now, for me, that is keeping Christ in Christmas.
Because of the first Christmas, for now and evermore, humanity has been touched by a moment in human history when God, in Jesus, put us in the care of one another.
In Jesus, God made our human needs God's very own. In Jesus, God asks us to do the same.
For Christians it is unthinkable to have a world without Jesus, yet I believe too many of us go on as though he never existed. Human life today is still not about human beings. Too often it is about institutions, politics, finances, material goods and material gains.
Human beings are exploitable, expendable, disposable and dispensable.
If we truly believe in God coming in the flesh, I think Christian energies must move away from the frenzy of Santa to care and concern for one another, making others' needs our own.
This indeed would be the wonder of Christmas, the miracle of God in our midst and our serving of God in serving one another.
If that truly became the reality, we would not have to worry about anyone taking Christ out of Christmas. Our celebration of the coming of Jesus would be in our everyday actions, in our everyday words, in our everyday lives. The world would know what it is we believe and what it is we are about.
It's not the malls, Macy's, Old Navy or Nordstrom's responsibility to help me or anyone else find Christ in Christmas.
If someone truly wants to find Christ in Christmas, simply go to a homeless shelter, a domestic abuse shelter or a place of worship. Or just read the Bible or pray. Simply live your life as though Christ does make a difference.
Mother Teresa said, "It is Christmas every time you let God love others through you . . . Yes, it is Christmas every time you smile at your brother and offer him your hand.
No one can take Christ out of Christmas if Christians live the mystery of God's love for all.
Father Angelo S. Arrando is Pastor of St. Gregory the Great Roman Catholic Church in Danbury, CT.
---