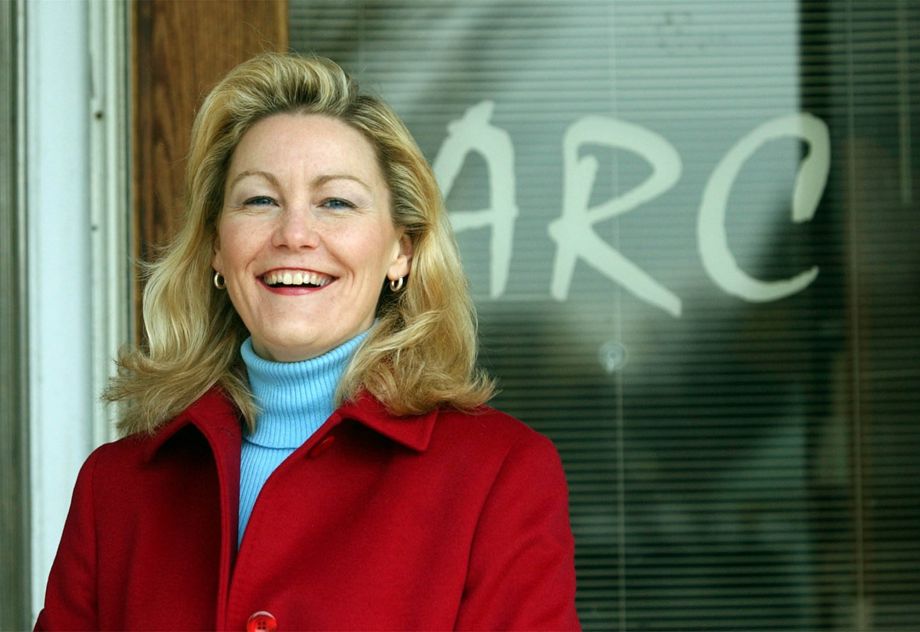 Rev. Phyllis Leopold
FORUM ON FAITH
Giving thanks in times of trouble.
by Rev. Phyllis J. Leopold
Published: March 18, 2017
Danbury News Times
Giving thanks. It's not only the theme of a major American holiday but also a major principle in every world religion.
As a person of the Christian faith, the biblical story of giving thanks that has always mesmerized me is the story of "The Ten Lepers." Jesus heals all ten of them. But it is one and only one who returns to Jesus to say, "Thank you."
Alanis Morissette has a thank you song with lyrics I think are terrific. She sings:
Thank you disillusionment!
Thank you frailty!
Thank you consequence!
I don't look forward to disillusionment, frailty, or consequence. But I believe they truly have their place. In my experience those things can produce great personal, social, and spiritual growth.
I remember when I was in divinity school, studying to be a minister, there was a popular television commercial for Coke where one person, and then a host of people, would sing "I'd like to teach the world to sing, in perfect harmony." What an ambitious goal! Imagine the whole world singing in "perfect" harmony!
I enjoyed that commercial when it came on. Amidst the heavy theology books, I thought that commercial had a pop culture way of capturing hope for the future.
Now I can barely carry a note. But in my own way, I thought my call to ordained ministry was, so to speak, to help teach the world to sing. And yes, in harmony!
Then came my first appointment as a minister of a church. What I walked into was a bunch of divisions between several church leaders, a shortage of funding, and a crumbling building. For a young starry-eyed minister it was not what I had expected.
It seemed so far, far away from that heart-racing call to help "teach the world to sing." Or in the words of Alanis Morissette, it was quite the "disillusionment." But a decision was made to work to identify the wounds, heal the wounds, and get beyond them to start a new chapter in good ministry.
Within 12 months, all members who had dropped out came back and dozens of new members joined the church. There were babies getting baptized! Youth getting confirmed! We raised sufficient funds to support the church and community services! Plus, we had a capital campaign to restore the entire outside of the church.
That experience not only helped the church but it also helped in my own spiritual journey.
It helped me to "break through the disillusionment," the idea that being a minister in a church was always going to be a glorious journey. The experience gave me a new sense of self and a better understanding of the complexities of people, even "church people."
I like to see God's spirit at work in sunny days, in pretty flowers, and good quotes. But I also deeply believe God is there in the complicated times and in the chaotic messes.
I believe God smiles for all who will indeed have a Happy Thanksgiving by all the obvious standards of happiness. But I also believe God is with us when there is an "empty chair" at the thanksgiving table or any kind of emptiness in our lives.
The lepers that Christ healed were people who lost parts of their bodies, a little at a time: a finger, a nose, a toe. How awful it must have felt after each loss. It is ever amazing that nine out of ten people did not have the manners or decency to be thankful for their healing and new life.
Yet, one person did.
Sometimes one person is all it takes to keep a good message going. For people who share our joys and also for people who help us to break through our disillusionments, O God, I am very thankful.
Rev. Phyllis J. Leopold, Executive Director, The Association of Religious Communities. She can be reached at 203-792-9450
---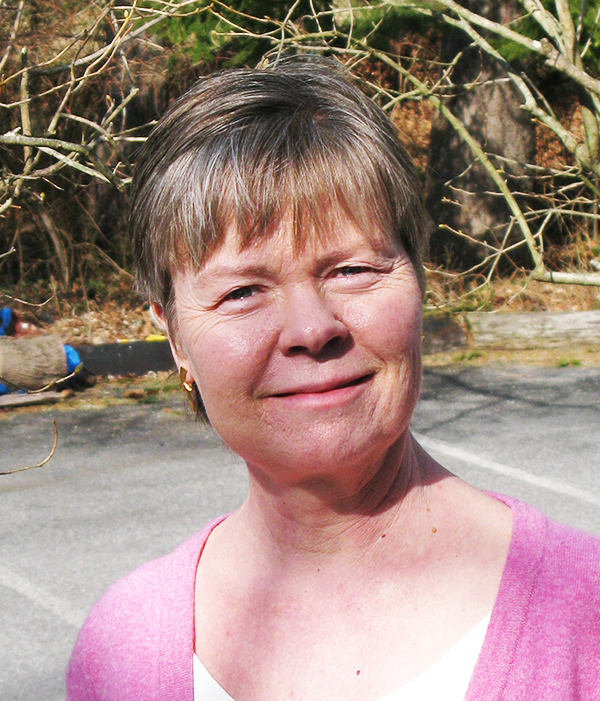 Rev. Lori Miller
FORUM ON FAITH
Lent is a time of spiritual renewal and preparation.
by Rev. Lori Miller
Published: March 18, 2017
Danbury News Times
I have never been a particularly athletic person. I got into jogging as a young adult - but beyond that, I never have done much in the way of exercise.
Then a couple of summers ago, I suffered a neck injury. Following surgery and months of therapy, I realized I needed to do something to improve my physical condition. So I joined a gym and started working with a personal trainer.
I've learned I have muscles in places of my body that I wasn't even aware of. I didn't even know those places were in my body. That's how physiologically illiterate I was. But despite the deep soreness and the frequent fear in the gym that I might be making a fool of myself, I am feeling pretty good now.
It was nice to feel my strength come back - or more accurately to finally have some strength in my upper body, a little muscle tone, a sense that I am now at last lifting things correctly. I don't seem to get as hungry as I did before.
My husband swears that if I keep at this, in another year I will fundamentally be a different person, and my trainer confirmed that. She explained that when we change the ratio of fat to muscle in our bodies, we change not only our metabolism, but also our psychology and our moods. Cells regenerate naturally; our whole being becomes new.
I share this story of personal change, because spring is the season of renewal in the Christian religion. Many Christian denominations, including my own United Methodist Church, observe the season of Lent - which began on March 1, Ash Wednesday.
Lent is a 40-day (plus 6 Sundays) season of preparation for remembering the suffering and death of Jesus on the cross on Good Friday. It is a time of reflection, of moral inventory-taking and increased spiritual commitment.
In the very early days of the Christian church, those who had been separated from the community by sin engaged in practices of penance so they could be restored again at Easter. New converts to the faith prepared for baptism in Lent and were received into the church at Easter Vigil, the Saturday night before Easter Sunday.
Today in the United Methodist Church, Lent is still a season for preparation and increased spiritual commitment. Many individuals engage in special practices, such as committing to read the Bible each day. Some engage in the traditional "giving up" of something, which often seems to be chocolate but now may include abstaining from social media. Others will give up a weekly meal, donating the proceeds to charity.
Churches will offer special Bible studies or small groups during Lent. Others offer mid-week supper groups or worship services, maybe joining with other neighborhood churches. Regardless of how we do it, for most of us, our goal is to ready our hearts and minds to walk with Jesus toward the cross on Holy Week. That begins Palm Sunday, which falls this year on April 9.
In special Holy Week services, the church remembers the events of the last week of Jesus' life. Worshippers are invited to join in a spiritual sense to his self-giving love, with the hope that experience helps us receive the new life that is at the heart of Easter.
As we live in Christ's love and allow his spirit to live in us, we pray to become truly new creatures. Our attitudes, our priorities and our habits can change, and that change is both a gift and a challenge.
I found that paying attention to my health and following a conditioning routine left me with greater strength and confidence. I looked better and felt better. But it also gave me more energy for work, for service, and for doing the things that matter to me.
Similarly, spiritual renewal has been for me a true gift of faith and one that brings meaning and joy. But the end goal is to be re-energized for work and service in the world.
During Lent, we Christians can re-commit ourselves to ministry among those who are hurting. We can work for justice and peace for all human beings, especially those who are marginalized. As we seek renewal, we seek to be changed-but then we also seek to become agents of change and renewal in God's world.
The Rev. Lori R. Miller is senior paster of the Newtown United Methodist Church.
---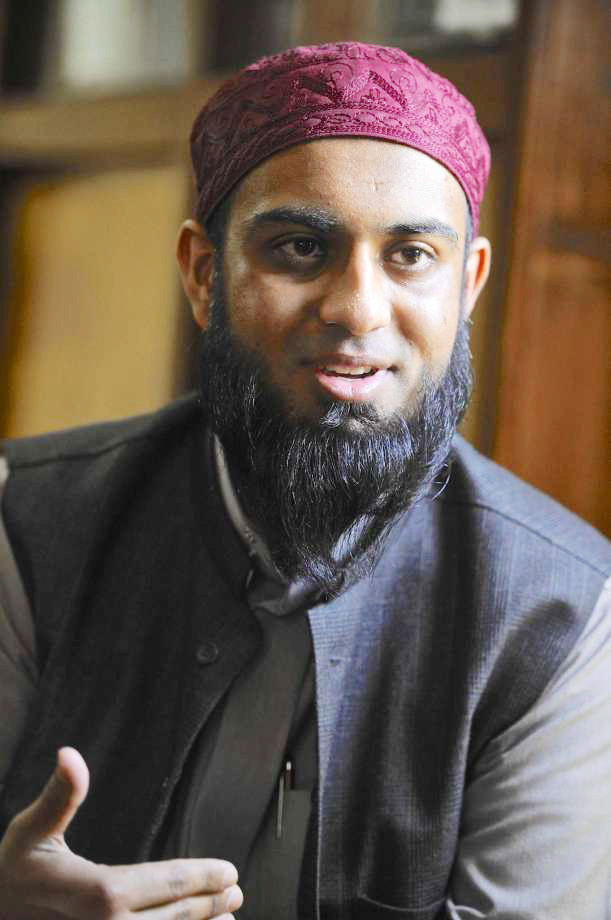 Usman Akhtar
FORUM ON FAITH
Muslims and Jews find common ground in resisting persecution.
by Imam Usman Akhtar
Published: February 18, 2017
Danbury News Times
As I sat to write this article, feelings of fear and uncertainty are inescapable in my community. The fear of being banned from entering our country, the fear of backlash and hate, is halting us in our tracks. It's a deafening silence, a long and uncertain wait of what will happen next. We sit glued to our screens, hoping that our families and children will be OK.
As these days go by, the unpredictability grows. Members of my congregation contact me through phone calls and emails, demanding answers on how to cope with all of this. News of mosques being burned down, shootings at mosques, and discrimination at airports has paralyzed some of my community. As people of faith, our trust and hope is in Allah, but it has never been tougher to reaffirm our commitment to faith than in these trying times.
Allah reminds us in the Quran of the struggle Moses and his people went through. When the tyranny and oppression of Pharaoh was getting out of hand, Moses led his people towards the Red Sea in the darkness of the night.
By the morning time, Pharaoh had gotten word of his departure and mobilized an army in hot pursuit. When Moses and his people reached the Red Sea and saw Pharaoh and his army getting closer, they started to lose hope and exclaimed, "We are doomed!"
Moses sensed his people losing faith. He sensed their apprehension, their angst, their dread. He took the opportunity to remind them who truly is in control of all things and replied, "Never! Surely, my Lord is with me, and he will show me a way out." In another verse, Allah gives us hope and says, "Do not be weak, and do not be grieved. You will surely be victorious, if you believe."
It is not just Muslims and immigrants who are targets of fear and hatred, but others as well. Unfortunately, anti-Semitism is once again on the rise in our country.
Symbols of hate were spray-painted right here in our city and in surrounding areas. There was anti-Semitic graffiti painted on a sign near a Jewish institute's entrance in Cincinnati and on a New York City subway. These are disturbing attacks that impact us all.
These are times in which we need to continue to support one another against any type of hatred and discrimination. Our strength is in us coming together. Though we may have many differences, our commonalities far exceed our differences.
Acts of kindness will revive humanity, and will remind us that there is hope. Acts such as the leaders of a Jewish congregation giving Muslims the keys to their synagogue so they could continue to worship after their mosque was burned down in Texas. Acts such as when passengers on the train got together to clean off anti-Semitic graffiti in New York.
This reminds me of when a funeral procession of a Jewish person passed by the Prophet Muhammad, and he stood up out of respect. His companions asked why he did so, mentioning to him that it was a Jewish person, not a Muslim. To this, the Prophet Muhammad rhetorically asked, "Is he not a human being?"
The history of the world is rich with stories of people of different faiths living and thriving alongside each other. In fact, if we take a look at Muslim Spain, you will find Muslims and Jews flourishing and prospering in solidarity. This was a time when Muslims and Jews were both subjected to violence. Hundreds of years later, and we find ourselves in the same position.
I am proud and delighted to say that through the last few months, the outpouring of love and support that our mosque has received is amazing. Instead of the fabric of our country being torn apart, we find ourselves coming together. We have been receiving messages and donations full of support and love. I would like to take the opportunity to thank everyone who reached out to us and those who visited us. Your strength and kindness is priceless.
A hope of mine is to have all marginalized communities and minority groups to come together and build a coalition of solidarity. I pray that we as people of different backgrounds can come closer together to support one another in the face of hate to make our world a better world.
Imam Usman Akhtar is the director of religious affairs at the Islamic Society of Western Connecticut. He can be reached at imam.danburymasjid@gmail.com.
---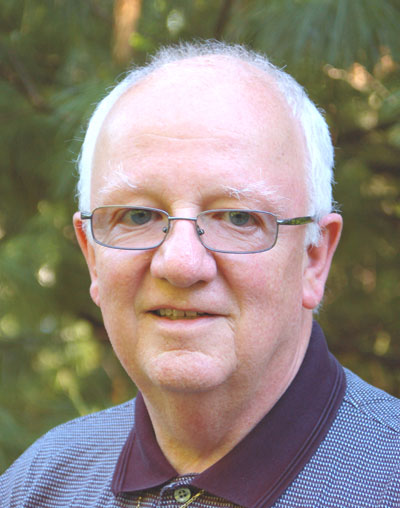 Deacon Peter Kuhn
FORUM ON FAITH
The story behind real St. Valentine.
by Deacon Peter Kuhn
Published: February 4, 2017
Danbury News Times
The presidential inauguration is well behind us, and Super Bowl LI is tomorrow. Come Monday, what will we have to look forward to? Valentine's Day, of course.
For many of us, especially couples, this day set aside in celebration of romantic love often is the one bright spot in the otherwise dreary month of February. And celebrate we do!
CNN reports that Americans will spend $18.6 billion on Valentine's Day, including $1.6 billion on candy, $1.9 billion on flowers and $4.4 billion on diamonds, gold and silver. In 2015, Hallmark alone sold 4.25 billion Valentine greeting cards!
It's almost inconceivable that all this spending and celebration is done in the name of an obscure 3rd century Catholic bishop and martyr. That he lived and died during this period is one of the few certainties we have about the man known formally as Saint Valentine of Rome.
In 1969, the Church removed him from the General Roman Calendar - the annual calendar of feasts and holy days, including days set aside to honor particular saints - because we know so little about him. He is still considered a saint, however, and is honored on Feb. 14, the date traditionally held as the day of his execution around the year 269.
The story behind his being martyred - that is, executed for his fidelity to his faith - gives us the rationale for his long association with love and romance. In the 3rd century, the Catholic Church was strongly being persecuted by Claudius Gothicus (Claudius II), the Roman emperor. Valentine, then a priest in Rome, was arrested for marrying Christian couples in secret (so that the husbands wouldn't have to go to war) and generally assisting Christians who were being persecuted.
Both were serious crimes. Nonetheless, while in jail, a cordial relationship began to grow between Valentine and the emperor. It lasted until Valentine attempted to convince him about the truth of Christianity. Claudius became so enraged that he ordered Valentine's execution.
Another legend has it that Valentine was arrested and imprisoned for refusing to offer sacrifice to the pagan Roman gods. While imprisoned, he restored the sight of the jailer's blind daughter. On the day of his execution, he left the girl a note signed, "Your Valentine."
A few other events also may have contributed to the saint's name being associated with an annual celebration of love. Some scholars believe the February 14th date became mingled with the pagan feast of Lupercalia, a festival of love. There was also an ancient belief that birds first mated in mid-February.
Whatever the reason, Valentine has been celebrated for centuries as the patron saint of love, of engaged couples, and of marriage. But what is a "patron saint," exactly?
We Catholics often are asked if we worship saints - like the Blessed Virgin Mary, Saint Joseph or Saint Valentine - in the same way that we worship God Himself. The answer is an emphatic "no." Catholics, like all Christians, as well as Jews and Muslims, are monotheistic in faith and practice. That is, we worship only one God.
A saint is someone we believe has achieved eternal life with God in heaven as a reward for having lived a virtuous life while they were alive on earth. We think of them as role models of "faith-full" Christian living. We also pray to the saints - asking that they, in turn, pray for us before God.
An engaged couple, then, might pray to Saint Valentine asking for God's blessings on their engagement and their future married life together. Whatever your status - whether single, engaged, or married - may your Saint Valentine's Day be blessed, happy and loving!
Deacon Peter Kuhn ministers at St. Joseph Roman Catholic Church in Brookfield. You can contact him at deaconpeterk@parishmail.com
---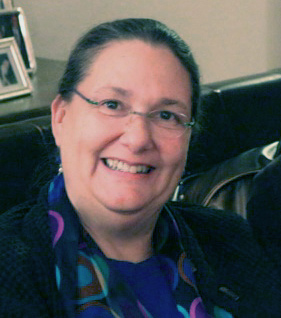 Polly Castor
FORUM ON FAITH
Why Christian Science got into journalism.
by Polly Castor
Published: January 21, 2017
Danbury News Times
With the presidential inauguration Friday and the Million Woman March on Washington Saturday, I think it is a good time to stop and reflect on the source of government and power.
From a human perspective, this has been a contentious political season, with people on both sides expressing deep dissatisfaction, genuine concerns, and visceral opinions. Egos have flared, and behavior has not always been exemplary.
It is easy to get discouraged about our national state of affairs, but remembering that God has a clear, macro perspective helps me trust that there are perfectly acceptable solutions I can't see or imagine. Through it all, Christian Science encourages me to look away from human strife and controversy to see what God, the one divine Mind, is doing, instead of getting too mesmerized with what many diverging minds are insisting about a subject.
However, knowing that the "government is upon His shoulder," as the Bible states it, does not release any one of us from carrying out our own pragmatic responsibility for making our world a better place. I believe that as God impels each one of us, both separately and collectively, to do the right thing and be our best selves, the world improves in proportion to our obedience and fidelity.
More than 100 years ago, the founder of Christian Science, Mary Baker Eddy, at the age of 87, listened deeply to God, and was impelled to start a daily international newspaper in response to what was called the 'yellow journalism" of her day. The papers then were making money sensationalizing the news, appealing to mankind's lowest inclinations, for the purposes of profit. The adage, 'If it bleeds, it leads,' determined what would be headlined.
She wrote, "When news-dealers shout for class legislation, and decapitated reputations, headless trunks, and quivering hearts are held up before the rabble in exchange for money, place, and power, the vox populi is suffocated, individual rights are trodden under foot, and the car of the modern Inquisition rolls along the streets besmeared with blood."
She knew that people needed an unbiased, objective source for news that also included topics that elevate character and uplift the human race. The Christian Science Monitor international daily newspaper was the result. Its express mission is to 'injure no man, but to bless all mankind."
Mary Baker Eddy didn't despair and wring her hands over the state of things. She did something intended to bless everyone. She accepted no sense of limitation, and it was not at all about serving herself or her church. Even though the words "Christian Science" are in the newspaper's title, it is not at all a religious periodical - just straightforward, honest, balanced, fair, productive news.
All these years later, the Christian Science Monitor still has a solid reputation for high-quality news with the least bias, receiving numerous Pulitzer Prizes for its exceptional journalism. It has recently evolved into an award-winning online news source, with a weekly magazine. It is just as revolutionary in our day as it was in hers, since it is not owned by corporate money or political interests, and has a serious mandate for holding a high moral ground.
As long as individuals in our day respond to our challenges as effectively as Mrs. Eddy responded to hers, I think our country will be OK. We have options about where we get can get our news, and there are things within our own spheres of influence we each can do to contribute to our collective success and progress.
As a Christian Scientist, I have learned that true government is not about human will and dueling human interests competing for the upper hand. I have learned power is not about leadership by human ego and hubris.
In Christian Science, we learn that God is all-powerful, and we only have our own power as a byproduct of God. I believe God-given government and power are about sincere, humble service, and that is the only way any good is ever done.
I also believe that we get more of what we focus on, so I will not fixate with despair on the divisive yellow journalism of our own day. Instead, I am listening for ways I can serve this country - to help us get past this pivotal point and into something that radiates more of God's love and care for all.
Polly Castor is a Christian Science Practitioner and member of First Church of Christ, Scientist, in Ridgefield, CT. She can be reached at PollyCastor@gmail.com
---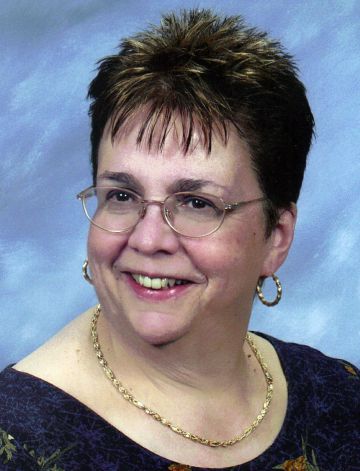 Jo Gabriele
FORUM ON FAITH
A diverse religious community provides light in the darkness.
by Jo Gabriele
Published: January 7, 2017
Danbury News Times
"A journey of a thousand miles begins with a single step" ~ Lao-tsu
This is the inspirational phrase that provided me the courage to embark on a year-long journey at this time last year. My goal was to define my personal spirituality and come to better understand my purpose in this lifetime. I hoped to take part in events that would allow me to learn more about the different faiths in my area, both Christian and non-Christian.
I consider myself to be a person of deep faith, which emanated from being born into and raised in the Roman Catholic Church. My belief in God is unwavering. He remains the Supreme Being to whom I pray - for hope in times of despair, forgiveness in times of sin, and comfort in times of tragedy.
That said, as I've aged, I've experienced a growing sense of restlessness. I was no longer leaving services with a direction or understanding of how to live my mortal life in preparation for my eternal life with God. I also struggled with some of the teachings of my faith.
So, in search of enlightenment, my journey began.
I am grateful for my decision 14 years ago to begin work for the Association of Religious Communities (ARC). After spending 34 years in the corporate world, I was inspired to move to the nonprofit sector. I wanted to spend the rest of my working life in service to all of God's children.
Now there is no doubt that this was the best decision of my life. I know I am where I am supposed to be. With my position at ARC, I have had many opportunities to learn about other faiths.
One of my responsibilities at ARC is being a community liaison, which has provided me amazing access to clergy and congregations in the Greater Danbury area. I've been given the privilege of attending services at various houses of faith and addressing congregations to talk about the various programs of ARC.
Perhaps the most rewarding part of my job is working with groups of youth (ranging in age from 5 to 18) and young adults. Through their associations with ARC, as well as their own congregations and civic groups, I have seen them developing a clear understanding of how simple acts of kindness can benefit those most in need in our community.
Through my journey, I've learned about general principles of Judaism; the five pillars of Islam; the seven principals of Unitarian Universalism; the eight steps to happiness of Buddhism; the nine beliefs of Hindu spirituality; as well as the evolution of various Protestant denominations and their current practices.
I've enjoyed the diversity of the services I've attended; and yes, sometimes even their informality. Ultimately, through them, I've been able to evolve and better understand my own spirituality.
Many denominations refer to their sacred house of worship as the "house of God." I know I have experienced that profound presence of God no matter what house of faith or service I've attended. I have come to understand that this feeling comes from the realization that God resides within me and is with me every moment of every day.
As 2016 was winding down, a colleague and friend invited me to attend a Christmas Eve service at the Unitarian Universalist Congregation of Danbury. In that service, there were readings from scripture and non-scripture, as well as music to celebrate the reason for the season. The shamash and first candle of the menorah were also lit to recognize the beginning of the eight-day Hanukkah celebration -- also known as the Festival of Lights.
Near the close of that service, all of the contributing readers were invited up to the front of the congregation. Each one lit a candle in recognition of a different religion, providing a short sentence explaining that religion's practices of bringing light into the world.
In that moment, I realized my year-long spiritual journey was complete. I was ready to reclaim my identity as a Christian, but now with a profound respect for the diversity of faiths that make up our community. I sensed that my purpose in this life was to represent light to help others out of the darkness.
Jo Gabriele, Association of Religious Communities (ARC). She can be reached at proassist@arcforpeace.org.
---