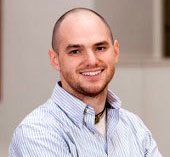 Rev. Jack Davidson
FORUM ON FAITH
Faith shows pile of trash can become heap of fortune.
by Rev. Jack Perkins Davidson
Published: Saturday, April 18, 2015
Danbury News Times
This past year, I unwittingly became a pumpkin farmer. It happened one day in late fall. I went into the woods behind our church's parking lot to scavenge for some fire wood, but my path was blocked by an extensive network of thick green vines.
I'm told pumpkins are surprisingly difficult to grow. They need perfect conditions. They need lots of love and care. They don't just pop up willy nilly.
And yet there I was, staring at five large orange masses caught in a tangle of green prickly vines.
I had all but forgotten the pumpkins from last year's church fair decorations. I had all but forgotten about when they stopped serving their purpose as a pleasant visual aid and I threw their rotting carcasses back into the woods.
Some smart theologians out there say we've got the idea of "Hell" all wrong. We think of "Hell" as this supernatural afterlife of God's creation. But when Jesus was talking about "Hell," these theologians say most of the time he used the word "Gehenna."
We traditionally translate that word "Gehenna" to mean "Hell," but it was actually the name of the city dump in ancient Jerusalem, a place where trash was constantly burning. That stench of sulfur, the fire and brimstone, the idea of being cast off into the deep, that wasn't some supernatural afterlife, but an actual place on earth, a thing that humans did, a place that humans created when they were done with their pumpkins.
We humans, we tend to be all about the garbage dump. When we are done with things -- or even people -- when we think they've stopped serving their purpose as a pleasant visual aid, we just throw them in the heap.
I believe God's not one for trash heaps. If garbage dumps are where we take things you don't want any more, things we think are done serving their purpose, then I have to believe God has no garbage dump. I have to believe God has no Gehenna.
I have to believe God has no Hell, because I've been taught by scripture that God is never done with us. I've also been taught by Easter that even death is not strong enough to have the last word over God.
Christians around the world recently celebrated Easter. I like to think of it as a day when we all unwittingly become pumpkin farmers. Or maybe it's a day when we all unwittingly become pumpkins. Either way, it's a season to celebrate the time when God reclaimed Jesus of Nazareth from the greatest depths of our garbage dump.
The Easter season is a time to remember that though the tyrants and empires of this land might toss us aside, God will always pull us out of the heap, dust us off, and send us out to bring hope to a struggling world.
There once was a woman named JoAnn. She couldn't understand how it was possible that her own friends were going to bed without food on the table.
One night JoAnn watched as her local grocer carried bag after bag of freshly baked bread out to the dumpster. The dumpster was stuffed to the brim with crates of produce, piles of canned goods, even cartons of ice cream. All of it was past the expiration date on the label, but all of it was still more than edible.
JoAnn started diving in. She rescued the disposed goods from the heap. She fed her neighbors this way until the manager caught her red-handed. Instead of stopping her, he decided to help her.
JoAnn doesn't have to dumpster-dive anymore. Grocery stores from around the state of Maine send the food to her, large 18-wheeler trucks of food that would have just been thrown away. That's how the Good Shepherd Food Bank was started, by resurrecting food from the tomb of the trash can.
When we see a rotting pumpkin that's of no more use, I think God sees the seeds for new life. When we see sinners, I think God sees saints. When we see the poor in spirit, I think God sees the inheritors of the Kingdom of Heaven.
I believe God is less about Gehenna and more about Heaven, less about throwing out and more about recycling, less about eternal damnation and more about Easter.
The Rev. Jack Perkins Davidson, First Church of Christ, Congregational, UCC, 25 Cross Highway, Redding, CT 06896. He can be reached at: 203-938-2004 or jack@firstchurchredding.org.
---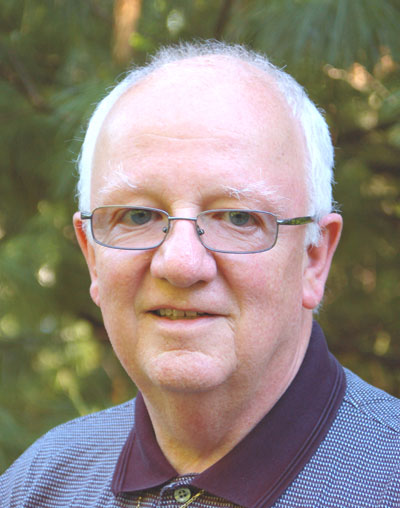 Deacon Peter Kuhn
FORUM ON FAITH
Easter has message for even non-believers.
by Deacon Peter Kuhn
Published: Saturday, April 4, 2015
Danbury News Times
Today is Saturday. More to the point, for Christians today is Holy Saturday - the end of Holy Week, the final day of Lent, and the day before Easter Sunday. Throughout the Christian world this morning, volunteers hurriedly are preparing their church buildings for the greatest, most solemn, most joyful feast of the year. Lilies, the traditional flower of Easter, will be brought in by the score from local florists and greenhouses to fill sanctuaries that largely have been bare for the past six weeks of Lent.
Now the time for fasting and other acts of penance is nearly over. Tomorrow Christians will celebrate the single-most foundational truth of our faith: Jesus Christ is risen from the dead! Even in the midst of all the other trappings of Easter - bunnies, colored eggs, jellybeans, and Peeps - most people, I think, know that what Christians will celebrate tomorrow is Jesus' triumphant rising from the dead following his ignominious crucifixion and death on Good Friday. But as miraculous, glorious and triumphant as Jesus' resurrection is, it still is just part of the story.
What makes Easter so momentously important in the Christian tradition is our belief that we have been saved from our sins, forgiven, and made whole once again in Christ. We believe humankind's faithlessness and pride - the doctrine of Original Sin personified in the Bible story of Adam and Eve - brought death into the world and deprived us of the eternal reward that God had intended for us from the creation of the world. In taking on our humanity and humbling himself even to the point of accepting death on the cross, we believe Jesus Christ "broke the chains of death" and once again made possible our salvation.
That's the truth conveyed by those "John 3:16" signs that people hold up at sporting events. It is the Scripture verse that reads: "For God so loved the world that he gave his only son so that those who believe in him might not perish but have eternal life."
So that's the meaning of Easter in a nutshell. (Or should I say, in an Easter egg shell?) But is there still more? Could there be even more to the meaning of Easter? Do those who do not celebrate Easter in a spiritual or religious way have to be content with the bunnies and the eggs and the jellybeans?
The answer is no; there is a powerful, life-changing message in the Easter story that is worth reflecting on by even the least religious of people. The message is that without Good Friday - without the cross - there would be no Easter. Christians believe that all of us, regardless of our religious beliefs - or the lack of them - must be willing to die to our sins, faults or wrongdoings.
In other words, we must strive to put aside, to change, and to "die" to whatever in our lives is separating us from The Good. That "Good" can be God, but it can also mean our own goodness. And it certainly means the good of our world and our neighbor.
The Bible teaches us that we are to love God and love our neighbor. God is often hard to see and hear and understand, though, so for most of us the answer is to love God through our neighbor. Our towns and cities, our country and our world never will be the peaceful, beautiful places we want them to be until we can put aside our own selfish egos and desire for pleasure and learn what compassionate service to our neighbor really means.
And our neighbor is not just the person next door. Our neighbor is Everyman and Everywoman and Everychild of every age, gender, race, color, creed, nationality, sexual preference and/or financial status.
So on Easter, Christians again will celebrate the greatest act of love the world has ever known: our belief that Jesus - the son of God - suffered, died and rose again so that all people might have joy and have it to the full in this life and in the next. When believe that when we die to our sins and faults, we can experience our own resurrection into a world of joy and peace. That's the glory of Easter.
Deacon Peter Kuhn ministers at St. Joseph Roman Catholic Church, 163 Whisconier Road, Brookfield, CT 06804. He may be reached at deaconpeterk@parishmail.com.
---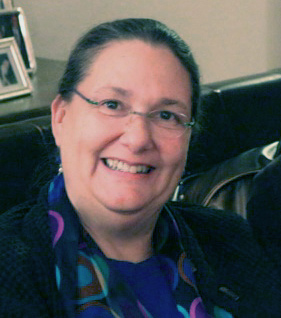 Polly Castor
FORUM ON FAITH
Woman's vision paved the way for Christian Science church.
by Polly Castor
Published: Saturday, March 21, 2015
Danbury News Times
In honor of March as Women's History Month, I have recently read the new biography for young people titled A World More Bright by Isabel Ferguson and Heather Vogel Frederick. It is about the life of Mary Baker Eddy, the founder of the Christian Science church.
In her own time she was as famous as Oprah is today, but now it seems people do not know much about her. So I thought I'd share a bit of her story with you.
Born in 1821 to Christian parents, she grew up on a farm in New Hampshire, learning from an early age to turn to God in prayer. She was often ill, and although she tried all sorts of avenues for relief, she remained uncured.
Then in her 40s she slipped and fell on some ice. She sustained such serious internal injuries that she was not expected to live. While lying in bed, she asked for her Bible, and after reading accounts of Jesus healing the sick, she was healed, much to the surprise of everyone.
This complete healing, without the use of medication, got her attention! After that she devoted herself to careful study of the Bible. She wanted to understand not only how her own healing had come about, but she also wanted to figure out how Jesus healed.
She wrote of that time, "The Bible was my textbook. It answered my questions as to how I was healed; but the Scriptures had to me a new meaning, a new tongue. Their spiritual signification appeared; and I apprehended for the first time, in their spiritual meaning, Jesus' teaching and demonstration, and the Principle and rule of spiritual Science and metaphysical healing - in a word, Christian Science. The miracles recorded in the Bible, which had before seemed so me supernatural, grew divinely natural and apprehensible."
She started consistently healing others. Once when she was praying at the deathbed of someone who was healed, the doctor who was there pulled Mrs. Eddy aside. If he hadn't seen it for himself, he would have found it hard to believe; he wanted to know how she had done it. "Put it in a book and give it to the world," he exclaimed.
And she did. She wrote Science and Heath with Key to the Scriptures, which remains the definitive book on Christian scientific healing. A bestseller even today, its last 100 pages document how readers in her own time were radically healed of all kinds of difficulties just by reading and pondering this book, together with the Bible.
Eventually, in 1879, Eddy founded a church - the Church of Christ, Scientist - for devoted readers of the Bible who had come to better understand God and Christ from also reading her book. She ordained both the Bible and Science and Health as the actual pastor of her church, where sermons consist of Bible lessons read from these books on a certain topic each week. With the founding of this church Eddy's intention was to "reinstate primitive Christianity and its lost element of healing."
Countless testimonies of gratitude for healings brought about by the system she discovered and taught are documented in over 130 years of weekly and monthly publications still being printed by the Publishing Society she founded. Additionally, there are weekly testimony meetings in local Christian Science c hurches worldwide, held on Wednesdays.
In her late 80s, Eddy went on to start the "Christian Science Monitor," which is still a respected news source today. Her goal with this newspaper was to provide unbiased, straightforward world news that did not capitalize on sensationalism, but instead sought to impartially bless all mankind.
Eddy was also a revolutionary in her Victorian age, because she defined God as both Father and Mother in a time when women were not allowed to own property or speak in public - let alone found churches. And yet, she - with God's help - simply did it anyway.
I think what Mary Baker Eddy accomplished was amazing. Her pioneering work in metaphysics, and her place as the forerunner of the mind/body connection, were over a century ahead of its time. Many people don't realize the legacy she gave us.
I can see how the contributions of this profound woman continue to bless the world - how they have dramatically improved the lives of innumerable individuals, including mine.
Polly Castor, Christian Science Practitioner, First Church of Christ, Scientist 260 Main Street, Ridgefield, CT 06877. She can be reached at 203-572-5515 or PollyCastor@gmail.com/
---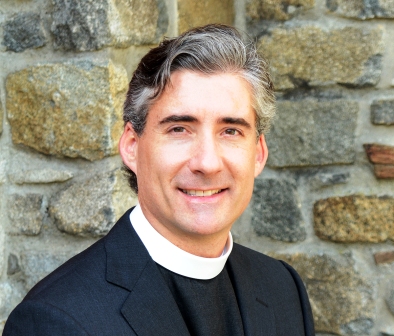 Rev. Joseph Shepley
FORUM ON FAITH
Measuring success in Christian churches.
by Rev. Joseph Shepley
Published: Saturday, March 7, 2015
Danbury News Times
Do we measure up? Do we have what it takes? Will we even make it?
Quantifying our lives in such a manner is all too common, where we tend to absorb into our spiritual fiber the external habits of a world enthralled with the fleeting pursuit of what is often termed "success," and a terror of a lack thereof.
In the marketplace, felt needs are interpreted, strategies employed and profits sought, all with a common goal of recognized advancement. Increasingly, such a vision has been applied to the church, often with fine intentions and even, at times, definable results.
With attendance at Christian churches on a downward trajectory across our country, and particularly in New England, we find ourselves searching for a quick response plan to stem the tide. Yet, we do well to consider once again by what instrument we are measuring God's mission.
The church has always been in the forgiveness business. Our charter from the start has been to preach the forgiveness of sins to everyone (Luke 24:47). While success understandably motivates companies, it has never truly informed the church. For we are called to something rather immeasurable, at times messy, and often maddening in its inefficiency: faithfulness.
A rooster-shaped lamp sits in my parish office. It reminds us of why the church exists, and how even pastors, especially pastors, must know from whence they come. Why a rooster?
The Apostle Peter, upon whom Christ declared the church would be built, learned from Jesus that we must forgive not seven times, but seventy times seven. After Jesus' arrest, Peter denied ever knowing Jesus; a rooster then crowed. The church was built upon human failure, and the restoring power of divine forgiveness.
As members of the church universal, what Christians name as the living Body of Christ, mystically gathered, we know ourselves as sinful beings, broken and flawed human creatures. I believe that it is in spite of our checkered personal histories as churchgoers, or perhaps precisely because of them, that we happen to have the corner on the market on forgiveness from above.
And isn't this something the world needs more of? We who are in the forgiveness business can have complete confidence in our product, for it has outlasted fluctuations of markets, the rise and fall of empires and, yes, even our own proclivity towards sabotaging hope.
Continual reminding that God's standards are lovingly low, and that we are just the people God has chosen, is motivational speech often heard within our halls. If there is any place within God's mission for what might be called "success," then this must be the so-called secret. Did people who came to worship in our churches hear this Good News of divine forgiveness and understand it?
I believe that God specializes in new starts and second chances. God continues to promise to make all things new. Insofar as our church extends this Good News, helps us to recognize our own frailty, and fills us with the desire to return to God, with a willingness to believe that we are truly lovable, then I would say the church is the church.
As a prominent ecclesiastical figure once prayed to God, "It's your church. I'm going to bed. Take care of it." The business of forgiveness is not of this world, and its flawless strategy - defying human credulity from age to age - continues to sell itself.
And so I believe the Christian Church still has what it takes to "succeed" in the forgiveness business. For the message we have to share, and its effects on those who receive it, never did belong to us in the first place. And therein is our hope.
The Rev. Joseph Shepley, Rector, St. Paul's Episcopal Church Brookfield, CT 06804. He can be reached at: 203-775-9587.
---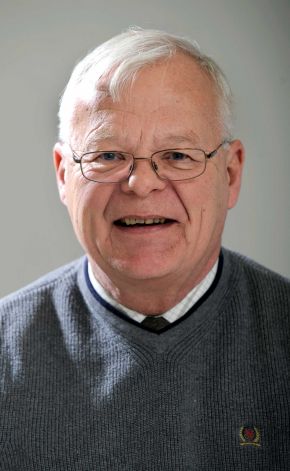 Rev. Bill Huegel
FORUM ON FAITH
Danbury church develops a way to help the hungry.
by Rev. Bill Huegel
Published: Saturday, February 21, 2015
Danbury News Times
When I arrived at Central Christian Church in downtown Danbury on the first Sunday of October 2013 as interim minister, I had a lot to learn about my new city.
On my first Sunday here, we were well into the worship service when a man came through the sanctuary doors. He looked troubled and needy. He began to pace back and forth across the back of the church. He came part-way down the aisle, then turned and walked back.
All of this was happening during my sermon. I was just getting to know people here. I didn't know whether this man was a regular in worship or not.
The congregation didn't seem disturbed. They continued to listen -- and finally, the man left. I later learned this man had come for the food.
Central Christian Church has a wonderful tradition. Few people leave at the end of the worship service. Most people move to the Fellowship Hall, where coffee and goodies are served -- a smattering of cookies, cake, fruit, crackers and cheese, along with freshly made coffee.
People sit at tables and engage in conversation. It's quite delightful. It's clear this group of folks enjoy being together and talking.
The man who walked through our church doors was in need of food, which we gladly serve to everyone at the end of each worship service. On this particular Sunday, he was early. He had hoped to come in at refreshment time. His emotional needs were too great to benefit from sitting through worship.
A similar thing happened a few weeks later. I was learning that Danbury has some hungry people.
It's important for us to know that we can really help the people who need it most. If there are people in need who, out of their own sense of pride and independence, will not come inside a church to ask, then how can we possibly help them?
For many people who might be in need, I think churches are simply not places to go for any other reason than to pray and to worship -- and perhaps they stay away out of fear that if they came inside, God would not be pleased. So, how can we help?
I learned of an organization in town called ARC -- The Association of Religious Communities -- and the many services they coordinate.
Of special interest to me was ARC's food pantry called "Comida" (now with a new refrigerator), which has the support of a "food rescue" program from Trader Joe's. With the help of donated leftover produce, Comida has been able to expand its offerings and provide families with fresher, healthier foods.
Rev. P.J. Leopold, executive director of ARC, said it is always a struggle to get enough food. Comida depends on donations. As I listened to that need, I wondered what we, as one church, could do to help.
It dawned on me that after our fellowship hour each Sunday, a few people could go over to a table set up for the purpose of bagging up bulk-purchased rice and beans. The food would be poured into large plastic bins and then cups would be provided to fill the bags. With a half dozen people working on this project, we could finish it up in 15 minutes. The bins now loaded with filled bags would be taken to the food pantry during the week.
It worked. Our folks voted to do it. They engage in the work happily and joyously. We know the food is going to meet real tangible needs.
Our churches exist to meet spiritual needs. We do that consistently and effectively. Yet none of us Christians can escape the words of Jesus (in Matthew 25:37-40),
"Then the righteous will answer him, `Lord, when did we see you hungry and feed you, or thirsty and give you something to drink? When did we see you a stranger and invite you in, or needing clothes and clothe you? When did we see you sick or in prison and go to visit you?'
"The King will reply, `Truly I tell you, whatever you did for one of the least of these brothers and sisters of mine, you did for me.'"
I am grateful for the ministry of ARC and their help in engaging Central Christian Church in this tangible ministry of helping feed the hungry in our Danbury community.
The Rev. Bill Huegel, Interim Pastor, Central Christian Church, 71 West Street, Danbury, CT 06810. He can be reached at: 475-529-3026
---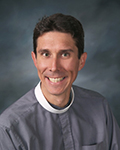 Rev. Garrett M. Mettler
FORUM ON FAITH
Religious beliefs carry tensions of what is real and 'fairy stories'.
by Rev. Garrett M. Mettler
Published: Saturday, February 7, 2015
Danbury News Times
Not long ago, I happened to choose a lunch table at the school where I am the chaplain where a lively conversation was taking place. One of our high school juniors, a thoughtful, sincere, and passionate young man, was engaged in a conversation with a widely admired faculty member about his beliefs.
This faculty member had spoken in one of our chapel services two years ago about why he is an atheist, explaining his conviction that the ideals of religion are achievable without the baggage of God and especially the bureaucracies of churches, mosques, synagogues, and temples.
The young man still remembered that talk and had questions. Essentially, he was curious to learn why his teacher was so convinced about the nonexistence of God.
Underlying his questions, I think I detected a desire to compare the intersection between the things of our lives that seem certain - what we can see, hear, touch, and cite facts about - and things that are hopeful and inspiring, but mysterious. When I took a seat at the table, he was presented with two very distinct perspectives on where we can find our most abiding values and anchor our most desired hopes.
I believe that a tension lives within most of us, expressed in the questions I heard at that lunchtime table. We are drawn to hopeful possibilities that are not within our own power to make reality, but we are much more comfortable dealing with the things we can control.
I believe we yearn to connect with a transcendent being, to be a part of something that is greater than ourselves, but we are afraid of what other people will think of us in this data-driven age if we appear too caught up in what my aunt used to call "fairy stories."
Still, I think we want to find devotions that give us meaning, hope, inspiration and challenge. And we want the object of those devotions to be graspable. But those whose devotion is a close relationship with God and those who are devoted to ideals grounded in human ingenuity and determination are not necessarily as far apart as they might seem.
As one of the former, I am not satisfied with the language of theology alone. I need to be engaged in regular practices that make the love and peace of God palpable. My faith feeds on a steady diet of active expressions that renew the strength of God within me.
Those who seek the betterment of their own lives and our human condition make plans for how to accomplish their goals, but they are not guaranteed their efforts will be successful. They put faith in their good intentions and the power of their determination to achieve what they desire. The mystery and delight of putting my faith in the graciousness of God is that I still have the strength of my own desire and determination, and I have an unyielding foundation of support beneath me.
It is not hard to look around at the many problems around us and feel adrift in a world spiraling downward from the depleting influences of our own power - which we can see, hear, touch and cite facts about. But when I look instead at the power that God has offered to humanity, above and beyond our own, I cannot help but be excited about a future that looks much different.
Not to a distant future after the many trials and uncertainties of this life, but a present composed of many acts of divinely inspired caring. Acts whose motivation is empowerment, justice and cherishing the dignity of every person involved - acts that embody the character of God above the character of humanity.
This expression of faith is what I understand true religion to be. It is a marriage between the things of our lives that seem certain and the things that are hopeful and inspiring but mysterious. It is what I think the inquiring junior at my school is curious about.
If God is there, how can we know and see God involved in our world? When we risk looking beyond only our own abilities and desires, we can find the enormity of life God has in store for us.
The Rev. Garrett M. Mettler, Chaplain, Wooster School, 91 Miry Brook Rd., Danbury, CT. He can be reached at: garrett.mettler@woosterschool.org or 203-830-3979
---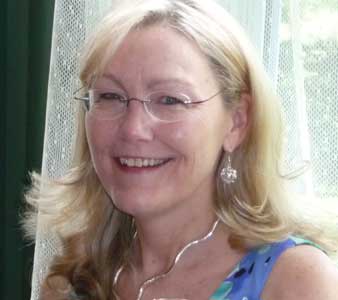 Rev. Phyllis J. Leopold
FORUM ON FAITH
King's rise shows how little things can make a big difference.
by Rev. Phyllis J. Leopold
Published: Saturday, January 17, 2015
Danbury News Times
It's that time of year when we pause to celebrate a wonderful and hard earned holiday. Rev. Dr. Martin Luther King Jr. did a great deal for our nation. He even gave his life.
I've always been fascinated by the way he first became famous. It was not in the usual way. It was not because he served the biggest church in the world. Nor was it because he had earned, so to speak, some great ministerial stripes.
The situation was much simpler.
The clergy in his town had gathered to plan their annual Thanksgiving Service. He was "the new kid on the block." The group of clergy did the customary thing. They asked the new minister in town if he would be the guest preacher. And, he said yes.
That was it. One community sermon. And, it blew people's hair back.
My mother, and much of her generation, was raised in a church which put a high value on "thou shall not." For instance, shall not curse, drink, dance, or gamble. For my grandmother, and many in her generation, the list included shall not wear lipstick.
I'm glad I came up at a time when the emphasis of the United Methodist church moved in a new direction. As a Sunday School child, Confirmation Candidate and later, theology student, the focus on getting close to God was not just on what "not to do" but also and maybe even more-so on what "to do."
Some say the downside of focusing on what "to do" is that people end up doing too much. They "don't know how to say no." I understand the downside and frequently get caught up in it.
Yet, I'm still glad my faith formation was set in a positive context. The kind that includes "you should not" yet also emphasizes what "you shall do."
Several of us recently had a very interesting conversation at ARC which had to do with building a list of "hot topics." The list included many subjects, such as: race, gun violence, effective policing, mental health, homelessness, climate change, and religious relations in other countries.
One person said a hot topic for him is "the little things."
He then gave several examples of how neighbors cared for neighbors when he was growing up and he lamented how he has seen that value erode. That turned our conversation in another direction.
Suddenly, we were all talking about God.
We talked about the "little things" we learned while growing up in our different communities of faith. A Jewish mother in our conversation wondered if her children would pass these things on "when they have children."
What Rev. Martin Luther King, Jr. did at that Thanksgiving Service was, in the big scheme of things, very little. He was invited to give a brief sermon and he simply said "yes." The clergy took a risk on the new kid. He could have turned out to be a dud.
About 10 years ago, our federal government made grants for special projects so communities would have the funding they needed to celebrate the life of MLK. The purpose of the program was to help people see the holiday not as a "day off" but as a "day on." ARC applied for a grant and was awarded funding. The grant was used so people in the Greater Danbury area, especially youth, could do things to keep the spirit of Rev. King and his "dream" alive.
For me, a reason for believing in and following God is because there is nothing else like this supreme being who calls and sends ordinary people to have all sorts of dreams of making the world a better place.
I tend to be interested in hot topics that have large scale implications. Yet that conversation about the "little things" has really stayed on my mind. It's just a "little thing" to bring a pot of soup to a sick person. But if you've ever been the recipient of such kindness then you know how that can be a "big thing."
I don't know what will happen to our list of "hot topics." What I do know is that there are a lot of them. Given the persistent gridlock at many levels in our society, it is hard to not give up.
It's hard to keep dreaming. Even harder to "dream big."
But that's okay.
Some of the best things in our nation were started by people who were asked to do a "little thing" and said "yes."
Rev. Phyllis J. Leopold is the Executive Director of The Association of Religious Communities (ARC), in Danbury, CT. She can be reached at: 203-792-9450 ext. 102.
---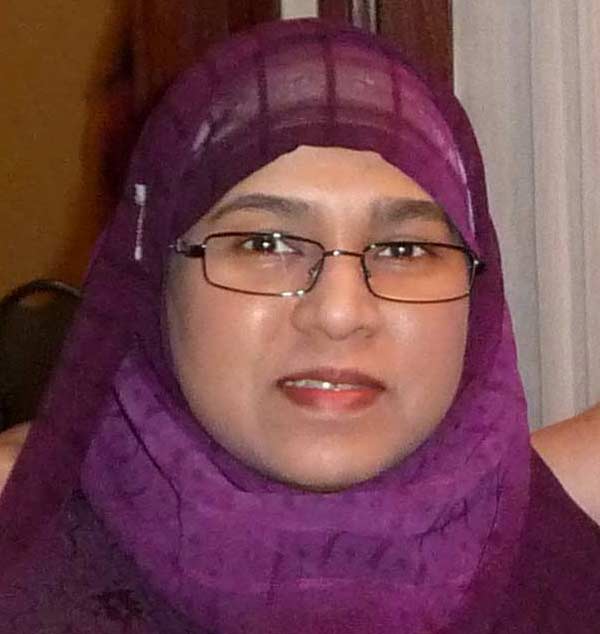 Chap. Shazeeda Khan
FORUM ON FAITH
Facing the test of the worldly life.
by Chaplan Shazeeda Khan
Published: Saturday, January 3, 2015
Danbury News Times
Scholar Ibn Taimiya said, "The complete recognition of God and having the proper love for Him cannot exist in the heart without having an overriding effect in outward deeds."
Trusting that all of God's decisions are beneficial to us as a source of spiritual elevation -- Ibn Taimiya says that strengthens us in navigating worldly challenges, sets our moral compass, and contributes to unprejudiced actions and reactions.
Prophet Mohammad (with peace) said: "Wondrous are the believers' affairs. There's good in all their affairs. When something pleasing happens, they express gratefulness, and that's good for them; and when something displeasing happens, they express endurance, and that's good for them."
The Prophet Ayoub/Job (with peace) -- who transcended his worldly conditions, whether in comforts or hardships -- taught us how to have integrity with our Lord. He exemplified just conduct. His ability to detach himself from eagerness and love for this world and finding balance, where the world is in the hand but not in the heart, was key in reaching such closeness to his Lord.
That's the challenge for Muslims -- to live in this world without its adornments becoming the end goal. In a sermon, the Prophet Muhammad said: "Don't curse this worldly life. It's a vehicle for the believer through which he can do good..."
It's possible that we may be defined by others, or even by ourselves, through our possessions or accomplishments. However, such a definition is superficial, based on perception which may not be grounded in reality of who we really are.
Prophet Ayoub was defined on that superficial level by his community, but that wasn't his reality. Quran: "Truly! We found him (Ayoub) patient. How excellent a worshipper! Verily, he was often in repentance to Us."
Commentary follows: Satan overheard a group of angels discussing Ayoub as "The best creature on Earth today, a man of noble character who displays great patience and always remembers his Generous Lord. He's an excellent model for worshippers. In return, his Lord has blessed him with long life and abundant riches, yet he never became arrogant or selfish; he feeds and clothes the poor and buys slaves to set them free. He makes those who receive his charity feel as if they are favoring him, so kind and gentle is he."
Annoyed by this, Satan concluded that Ayoub was an excellent worshipper only because God had given him so much. To prove Ayoub's sincerity, God tried Ayoub by taking away everything -- including all his wealth, his children, and his health.
After enduring this test for seven years, Ayoub's wife's frustration had reached its limits, but Ayoub's response to her was: "I'm ashamed to call on my Lord to remove the hardships, for I haven't suffered longer than the years of good health and plenty that I enjoyed." He admonished her for being tempted by Satan and told her to leave.
Ayoub, after seeing his last blessing leave, finally turned to God in supplication: "'Verily, distress has seized me, and You are the Most Merciful of all those who show mercy,' God answered his call, and removed his distresses." (Quran).
There are many takeaways from Prophet Ayoub's life: his privileges didn't lead him to any type of arrogance or injustice but rather to gratefulness, humility, generosity, and kindness. Acknowledging the station of his Lord, Ayoub didn't blame Him or question His decisions about the conditions he faced; when God tested him with prosperity, he was grateful, and when God tested him tribulations, he was patient and sought mercy.
Muslims understand that this worldly life is the testing phase, and we aren't promised a rose garden here. Quran: "We'll test you with something of fear, hunger, loss of wealth, lives and fruits, but give good tidings to those who patiently persevere when disaster strikes them, saying, `Indeed we belong to God, and indeed to Him is our return.' They are the ones to whom descend blessings from their Lord and mercy; it's those who are the guided."
When tested with ease or hardships, Muslims are commanded to actions and reactions that are thoughtful and measured -- reflecting a sense of justice and integrity. Brutality, oppression, or disenfranchisement aren't actions pleasing to God. Living in a false reality is no excuse for injustice, as God has provided us with adequate information to know reality -- as well as laws and examples of how to live within the boundaries decreed.
Chaplain Shazeeda Khan is the Director of Islamic Education, Baitul Mukarram Masjid of Greater Danbury, 339 Main Street, Danbury, CT 06810. She can be reached: shazeedak@charter.net.
---