Toni Sullivan
FORUM ON FAITH
From many, one - in music and in faith.
by Toni Sullivan
Published: April 21, 2018
Danbury News Times
Ringing handbells can become a spiritual experience for both ringer and listener. A member of our congregation recently said this, "When I hear handbells playing beautiful melodies, it reminds me of what I expect to hear in heaven when the angels' harps take a break."
Bells have long been associated with worship. For centuries they have been used to summon worshippers of all traditions to services. In England, competitions developed for teams of ringers who performed on the towers of churches all across the countryside, who trained to ring complicated patterns on the bells.
Villagers were not excited about the hours of practice required to do well at these competitions. Handbells were developed to help tower bell ringers practice these sequences in a more private setting. People soon discovered how much the beautiful sound of these handbells could enhance worship services inside churches.
Ringing in a handbell choir is a unique spiritual experience. Alone, one bell is beautiful, but together with 60 other bells the sound is impressive, and some would say, magnificent.
There are typically 8 to 14 players. Each player is responsible for 2 bells and the sharps and flats associated with those notes. They read from a score that looks like a piano score, but with more notes than one person can play.
In most other musical ensembles, each person brings an instrument. In a handbell choir, all the handbells together are one instrument. With all the ringers part of that instrument, every ringer has a vital part to play.
Staying together requires tremendous team work, good listening and yes, sometimes courage. Each bell adds a unique sound. Each ringer in the bell choir shares his or her own skills and talents to make this instrument possible.
Isn't that true of our faith communities? Alone we can accomplish something, but together I believe we are much stronger. We all add our own individual and unique gifts to the whole, and the result is so much greater than our individual efforts.
I am reminded of a Christian scripture passage: in the First Letter to the Corinthians, the apostle Paul describes the harmonious functioning of the church as a healthy human body, which does not consist of one member but of many. Each member has a vital part to play.
Paul writes (1 Corinthians 12:15), "If the foot should say, 'Because I am not a hand, I do not belong to the body,' that would not make it any less a part of the body." That could just as easily apply to the harmonious functioning of a handbell choir. When one member of a bell choir is absent, the instrument is not whole and cannot function properly.
If Paul had been writing to a handbell choir, he might have said, "Indeed, the bell choir does not consist of one member but of many. If the low bell players were to say, 'Because I am not playing high bells, I do not belong to the body,' and just stay home, we miss out on all our bass notes."
I think what we learn in ringing bells together is something that is true of our lives, and it is something we learn in a healthy spiritual community. We can't live isolated from others and thrive. We need each other, whether it is when we support each other in times of trouble, or when we share the joys of life.
For me, music is the part of worship that truly opens me to God's presence. It opens me to the divine in ways the spoken word cannot.
Whether I am directing or ringing in a handbell choir, there are moments when it feels like the Holy Spirit is present in the connection we share as we feel the music together.
The bell choirs of the Congregational Church of Brookfield will offer a concert and dinner for the public at 5pm on Sunday, May 6, which will benefit the Women's Center of Danbury.
Toni Sullivan, Director of Music, Congregational Church of Brookfield, 160 Whisconier Road, Brookfield, CT 06804. toni@uccb.org. &nbsp 203-775-1259.
---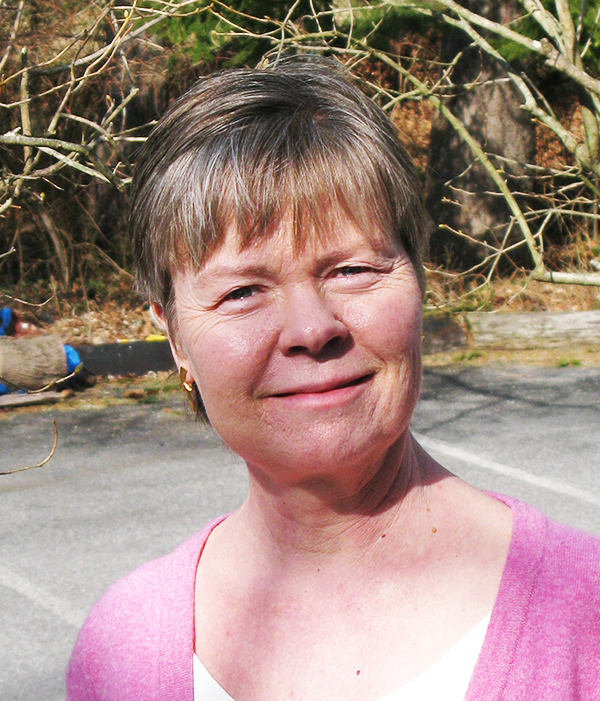 Rev. Lori Miller
FORUM ON FAITH
"Spring fever" and the meaning of Easter.
by Rev. Lori Miller
Published: April 7, 2018
Danbury News Times
The malady my mother defined as "spring fever" hit in late April - right around the time the trees in my Long Island hometown started turning green and the first seriously warm day appeared.
We still faced two more months of school, but even those of us who typically liked school started to itch for June.
Focus that should have been applied to multiplication and grammar and the position of the asteroid belt turned instead to those green trees outside the window and the appearance of flowers - pink and white and yellow - and birds in nests. The afternoon sun got warmer and hinted at endless afternoons of pools and bikes, disappearing into evenings filled with fireworks and fireflies.
Oh yes, the fever burned in April and made us long for summer.
I seemed to outgrow spring fever as I reached adulthood. The seasons still changed and certainly with parenthood came a similar anticipation of summer downtime but it didn't feel the same.
Maybe I spent too much time indoors in places without windows - hard to miss what you can't see. Maybe I just got too involved with work. Ministry is serious business, after all! Whatever "cured" it, the daydreaming and the wishing away of the hours seemed to pass.
Except. . . there are still moments on that first warm day of April when something in the air can transport me back to childhood. In that moment I am sitting in a stuffy classroom watching branches turn color and wishing to be somewhere else - waiting for the days when I could be somewhere else.
So whether or not I'd be diagnosed with spring fever, my longing for something beautiful in the future remains.
On April 1 this year, in the Western Christian tradition, we just celebrated Easter - the resurrection of Jesus Christ from the dead. Orthodox Christians celebrate Easter tomorrow.
The narrative is pretty simple: Christians believe that Jesus is the Son of God, the presence and love of God come to earth in the flesh. After a ministry of teaching and healing - much of it spent among the least, the last and the lost - Jesus inspired a violent reaction among the authorities and was crucified.
But my faith also believes that his death, far from being a meaningless execution, reconciles us to God. It becomes the bridge across human brokenness from our world to the reign of God.
And this death was not final. On the third day some women disciples went to Jesus' tomb to make sure he was embalmed properly for burial and found the tomb empty. They later said they experienced the risen Christ in their midst.
From this experience of resurrection comes the belief that physical death is not the end, that although the seasons come and go and we age and finally die, as do all organisms, there is a Life beyond this life.
From it comes the conviction that although this world itself so often smacks of death, of violence and want and selfishness, this is not the end condition either. We still hope and pray the reign of God will come.
The date of Easter fluctuates every year, but it always arrives in spring. As the natural world comes back to life in places like Connecticut after the long dormancy of winter, creation reflects resurrection.
Buds and new shoots of grass and fledgling birds hint of summertime, a season of trees in full leaf and producing fruit and grain. In a sense April is just a taste of what is to come - full and abundant life.
No wonder I long for it.
That desire for a better world is a longing, I believe, God places in every human heart. But unlike June which has to come on its own time, the world that God envisions - where everyone has enough and every child and elder is cared for and every youth is safe - is a world we can each work for.
And there are times, when the air is just right, that I catch a whiff of that reality.
When people work side by side to build a house for another family; when people march side by side for the cause of justice; when we see a person give up time to care for someone who is hurting - then that is when I believe we are seeing a more divine vision for this life.
The Rev. Lori Miller is Pastor, Newtown United Methodist Church, 92 Church Hill Road, Sandy Hook, CT 06482. She can be reached at Lori.miller@nyac-umc.com or 914-213-0308.
---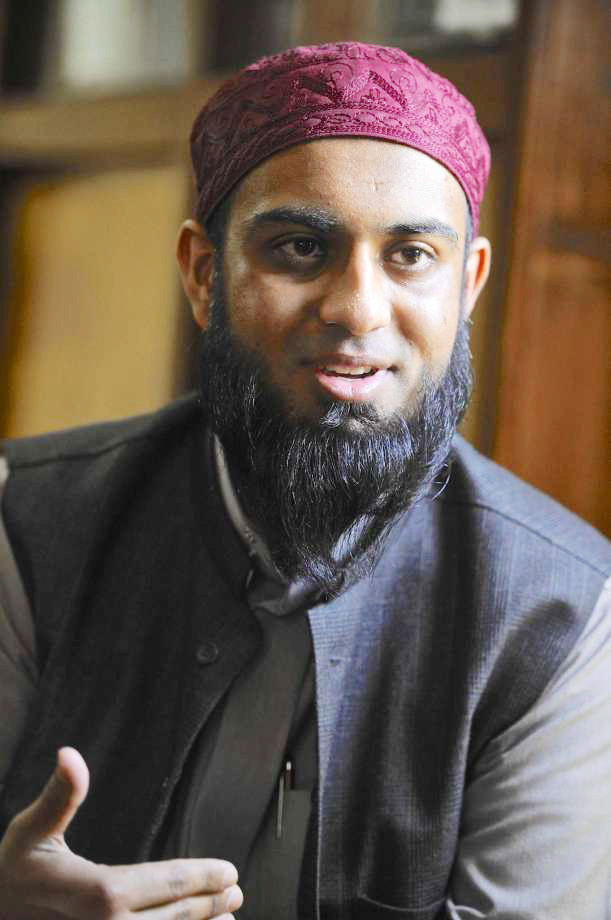 Usman Akhtar
FORUM ON FAITH
The source of our"spiritual maladies.
by Usman Akhtar
Published: March 17, 2018
Danbury News Times
Many times, after hearing about tragedies around the world, we find ourselves asking, "Why?" We may be overcome with feelings of fear and uncertainty when watching the news or scrolling through our social media feeds.
When we see God's earth full of chaos and calamities, it can leave us speechless. If we take a deeper look, we may find the origin of all these problems rooted deeply in human hearts - Islamic tradition refers to them as "spiritual maladies."
Greed, rage, rancor, ostentation, mindless pursuit of desires, exorbitant love of wealth - all these are examples of spiritual maladies that have wrenched humanity from our hearts. Islam teaches that if we want to better humanity, we must start at home, working within our own hearts.
Or as the 13th century Persian poet Rumi once said, "Yesterday I was clever, so I wanted to change the world. Today I am wise, so I am changing myself." Rumi's wisdom reflects the Islamic concept known as "Ihsan," roughly translated as the pursuit of excellence.
Ihsan is pursuing perfection in the condition of our hearts. It is going the extra mile, getting past what is seen outwardly and working on our souls. It is inner discipline, good character, and gentleness. It is the inner struggle to be right with God and His creation.
Islam stresses the importance of the state of the spiritual heart. In the Quran, God describes the Day of Judgement as "A day in which neither wealth nor children shall be of any benefit, except one who comes to God with a sound heart."
The Prophet Muhammad once mentioned that a heart can become "rusted" as a result of heedlessness and being distant from God. Of course, the Prophet metaphorically meant the spiritual heart and not our physical hearts.
Islam uses many metaphors familiar to English-speakers that suggest and imply the spiritual heart. For example, we will say things like "wearing our hearts on our sleeves," or terms like "cold-hearted," "heart of stone," or "a person with no heart."
In another narration, the Prophet Muhammad mentioned that there is a piece of flesh in our bodies, and if this piece of flesh is pure and rectified, then the actions the body will carry out will also be pure. But if the piece of flesh is corrupt or polluted, then unfortunately our actions will be the same way.
The piece of flesh he was referring to was the heart. The corruption, greed, and enmity in the world is telling of the condition of our hearts.
In the Quran as well as in the Prophetic narrations, the heart is described with words like "alive," "dead," "enlightened" or "full of darkness." A spiritually sound heart is said to be "alive" and "enlightened."
The Prophet Muhammad once said, "The difference between someone who is cognizant and remembers God and the one who is oblivious of God is the like difference between the living and the dead." Essentially, he said that the heart of a believer who remembers God is enlightened and alive, while the heart of someone who doesn't know God is spiritually dead.
The question then becomes, how do we rectify the state of our hearts?
In Islamic tradition, there is a science known as "tazkiyah." Tazkiyah means "to purify," and refers to the purification of the heart. Scholars well-acquainted with this discipline have written volumes on spiritual maladies and their remedies. In my experience, the seeker of a sound heart will find these works spiritually enlightening and life changing.
I believe those remedies boil down to one thing: remembering the greatness and grandeur of God. To humble oneself as a mere creation of God, to be in awe of His Greatness and in service of Him, is a remedy to any spiritual malady.
Islam teaches that if we seek to better ourselves, and if we have the will to change, God will guide us. As the Quran says, "God does not change the condition of a nation unless it changes what is in its heart."
Usman Akhtar is the Imam at the Islamic Society of Western Connecticut, Danbury Masjid in Danbury. He can be reached at imam.danburymasjid@gmail.com.
---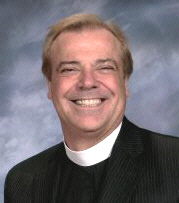 Rev. Joseph Krasinski
FORUM ON FAITH
Lent is a time for self-denial.
by Rev. Joseph Krasinski
Published: March 3, 2018
Danbury News Times
For Christians in the west, we are currently in the Church season of Lent, which is a time of preparation for Holy Week and Easter. Lent began on Ash Wednesday, February 14 this year, and it will end on Easter, April 1.
The way these dates are set is very complicated, based on lunar cycles and all sorts of other mathematical formulas that I will not bore you with. Suffice it to say, Lent begins 40 days before Easter - but to make it more complicated, you don't include the 6 Sundays of Lent in those 40 days.
In the Episcopal Church, we say that Lent is a time of prayer, fasting, and self-denial, as well as reading and meditating on God's Holy Word. For generations of Christians, it was a time to "give something up for Lent" as a way of "self-denial."
The "something" I hear most talked (joked?) about is giving up chocolate for Lent - which must have been a particular challenge this year as Ash Wednesday fell on Valentine's Day! Actually, many people I know have been very creative in how they will practice "self-denial," and have made interesting choices of what they would give up.
For instance, I had a teacher in High School who was a terrible smoker - he actually had an ash tray in the desk and smoked during class! (This was 50 years ago.) Every Lent he would give up smoking.
There is no doubt in my mind that his sacrifice was for him true self-denial, because he made us so miserable. I'm not sure that is what the Church had in mind as a "Christian practice."
In our current generation of Episcopalians, and possibly in other Christian denominations, the trend has been not to "give something up" for Lent, but to take something on. As the Book of Common Prayer suggests, that might mean taking on more and different types of prayer, spending time daily (even 10 minutes) reading and meditating on scripture, or being more intentional about attending worship every week.
Another way to observe a holy Lent might be to concentrate on and practice more fully what Jesus called the two "great commandments" - that is, to love God and to love your neighbor.
For many of us in Danbury, that might mean volunteering at Daily Bread at our church, at St. James Episcopal, or at the Dorothy Day Soup Kitchen, or at La Comida food pantry at the offices of the Association of Religious Communities (ARC). Or if you can't volunteer, you might be able to become more conscious of the needs of others as you go food shopping, and just purchase a few more cans of food to donate.
Another practice during Lent is to avoid temptation - as the Lord's Prayer says, "Lead us not into temptation.: I'm speaking here of a different type of temptation than breaking down and having a rich chocolate Dove bar.
In his book True Wilderness, Harry Williams reminds us that the true temptations of our time are not external but internal. To paraphrase, in Lent you might want to give up despair, cynicism, cruelty, or perhaps the temptation not to help others because we think, "What's the use?"
Or we might give up the temptation to banish love from our life, the thing we hold most dear. Or to banish from our lives during Lent the temptation to disbelieve in who we are - that is, beloved children of God.
These practices should not make us miserable, but instead are designed to be life-giving. They are intended to help increase our faith, so that even after Lent is over, our lives remain filled with the goodness and love of the Lord and our neighbor.
The Rev. Dr. Joseph A. Krasinski is the Rector of St. James' Episcopal Church, 25 West St., Danbury. He can be reached at joseph@saintjamesdanbury.org or 203-748-3561.
---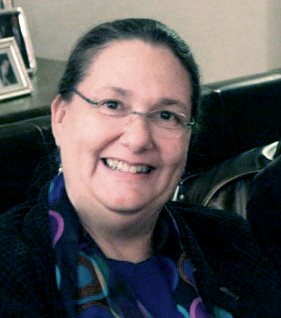 Polly Castor
FORUM ON FAITH
When spirituality and creativity are one.
by Polly Castor
Published: February 17, 2018
Danbury News Times
I am a Christian Science Practitioner who also happens to be an artist. It is common for artists to have day jobs, but most Christian Science Practitioners don't do anything else professionally. However, I have long seen the advantages of cross-pollination, and what I call a "both/and" approach to life.
I find art to be prayer itself, so I never feel torn between these two authentic facets of my being.
Christian Scientists understand God as the Creator of the universe, who made us in "His image and likeness," as the first chapter of Genesis declares. To me, that means that we are all designed, even mandated, to be creative as well. To deny that in ourselves is to dangerously overlook a fundamental feature of our nature.
So I nurture both creativity and spirituality as basic - even crucial - aspects of my origin. To practice and grow in these departments, for me, means I am on track with my essential self, and doing my job of noticing, amplifying and praising what God is working in me.
Spirituality and art both highlight a conception of reality that is not material or literal. Spirituality is often defined as that which is the opposite of materiality, and even the most realistic painting is not the thing that it is depicting. Both spirituality and art examine our assumptions of what reality actually is.
While I am invigorated by painting impressionistically out in God's gorgeous landscape, my spirit soars even more when creating conceptual, abstract art. Art and prayer are my two best ways to spiritually connect with my Source, and I utilize them often, both to feel centered myself and to help others feel that way, too.
Most artists paint nouns - people, places or things. But ideas are nouns too, and I find them to be the most interesting subjects for my art. How do you paint the idea of confidence, or propulsion, or even the month of July? These are examples of non-material things that I have enjoyed painting, listening to God each step of the way.
Christian Science "resolves things into thoughts, and exchanges the objects of sense for the ideas of Soul." This quote is by the founder of Christian Science, Mary Baker Eddy, in her book "Science and Health with Key to the Scriptures," and it describes the core of my job as a spiritual healer, as well as why I also pursue work as an artist.
We may feel barraged and bogged down by the "objects of sense," which are likely not even true from a spiritual perspective. My job as a spiritual healer is not to commiserate with the "objects of sense" in front of me.
Instead, what are the ideas of Soul? They are things like intelligence, strength, purity, love, harmony, vitality, innocence, justice, wellness, vibrancy, consciousness, ability and joy. I believe ideas of Soul are always beautiful and true; each one of us eternally includes them, and we can access them at any time because they come from God.
Clients call me for help because they need someone to see past the mess they find themselves in, and to hold a space for them to inhabit a better experience, which is aligned instead with those ideas of Soul (God). In my art as well, I try to focus on and portray what is really true, above and beyond what the material senses are so loudly insisting.
When I pray, I begin reasoning from my belief that God is all-powerful and all-loving, instead starting with a problem. It is then that solutions appear. Likewise, when I paint, I listen to God, being obedient each step of the way. This approach, in both disciplines, is based on a higher understanding of reality, and usually yields results that people find interesting and even wonderful.
In my work in either prayer or art, I encourage everyone to embrace their own deep authenticity. This is a place where ego has no voice, internal chatter and insecurity is silenced, and where I believe, good is not only possible but inevitable.
I am passionate about spirituality and creativity because I know they are healthy catalysts, which compound exponentially. In my experience, deep authenticity and alignment with the Creator instill not only individual happiness, compassion and well-being, but magnify outward, eventually resulting in peace on earth, as well as our collective sustainability and survival.
So, yes, I pray and paint. But what I am really trying to do is save the world, together with you.
Polly Castor is a Christian Science Practitioner and member of First Church of Christ, Scientist, in Ridgefield. She can be reached at PollyCastor@gmail.com
---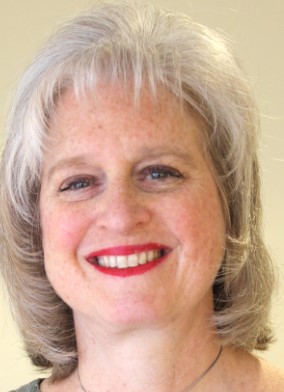 Judy Coco
FORUM ON FAITH
The The resolution everyone should keep.
by Judy Coco
Published: February 3, 2018
Danbury News Times
Stay fit and healthy. Lose weight. Enjoy life to its fullest. Spend less, save more. Spend more time with family and friends. Sound familiar?
I suspect we've all done it. Every New Year, many of us make a "New Year's resolution," a commitment to change or improve something in our life. But, how long do we keep that commitment?
Recently I had a chuckle when I received a Facebook post on January 17th informing me that it was "Ditch New Year's Resolution Day!" I had never heard of this day before, but it made sense. By mid-January, many of us will have given up on our goals.
A study done by Fast Company found that "by the second week of the year, 31 percent of people have already abandoned their goals, and by the end of the month that number grows to just under 50 percent."
Perhaps this is because we make lofty goals with minimal flexibility for a setback. If we miss a day or our routine changes, we are unable to adjust to maintain our personal commitment. We give up.
Instead, if we want to have the greatest opportunity for success, I think we should keep our resolution(s) simple, aligned with values that are the most personally meaningful.
As I think of resolutions, I think of how nice it is when someone is kind to me. When I was very young I was taught the Golden Rule: "Do unto others as you would have them do unto you." I like it when others are kind to me, so I want to be kind to others.
The Golden Rule aligns with the teachings of various faiths:
"What is hateful to you, do not do to your neighbor. This is the whole Torah; all the rest is commentary." (Judaism)
"In everything, do to others as you would have them do to you; for this is the law and the prophets." (Christianity)
"This is the sum of duty: do not do to others what would cause pain if done to you." (Hinduism)
"Not one of you truly believes until you wish for others what you wish for yourself." (Islam)
"We affirm and promote respect for the interdependent web of all existence of which we are a part." (Unitarianism)
"Treat not others in ways that you yourself would find hurtful." (Buddhism)
"One should treat all creatures in the world as one would like to be treated." (Jainism)
"One word which sums up the basis of all good conduct . . . loving-kindness. Do not do to others what you do not want done to yourself." (Confucianism)
The Torah, the Jewish written law (in what Christians call the "Old Testament"), includes 613 commandments that address behavior in all aspects of life - including how we treat family, manage conflict, and take responsibility for others. A large part of Torah is respect for others.
I believe who we are is not defined by our attitudes towards big missions, such as social justice, matters of war and peace, or civil liberties and social welfare. It is in the small choices we make when no one is looking. I believe we demonstrate who we are when we give up our seat on a crowded train to an elderly person, help a mother manage a stroller down stairs, or return a misplaced shopping cart to the store.
In Judaism, the term tikkun olam means "repair of the world." If each day, we could do one small good deed, an act of kindness, together we could work towards repairing and strengthening our communities. That might be a resolution we could maintain throughout the year.
So my advice is to keep your resolutions simple, real and meaningful, so you can feel the difference that you have made. Every day, find one small "act of kindness" that you can do to make a difference in your community.
And be spontaneous. Sometimes unplanned acts of kindness are the most rewarding. Take advantage of any moment to share kindness.
There is strength in numbers. In a world filled with turmoil, wouldn't it be nice if we could each do our part to bring calm through simple acts of kindness? Soon we are all doing unto others as we would like others to do unto us. It adds up. Collectively we could make a real impact and actually repair the world.
Judy Coco is the Dean, Hebrew Education at Temple Beth Elohim, 41 Mt. Ebo Road North, Brewster, NY, 10509. Judy can be reached at 845-279-4585 x5.
---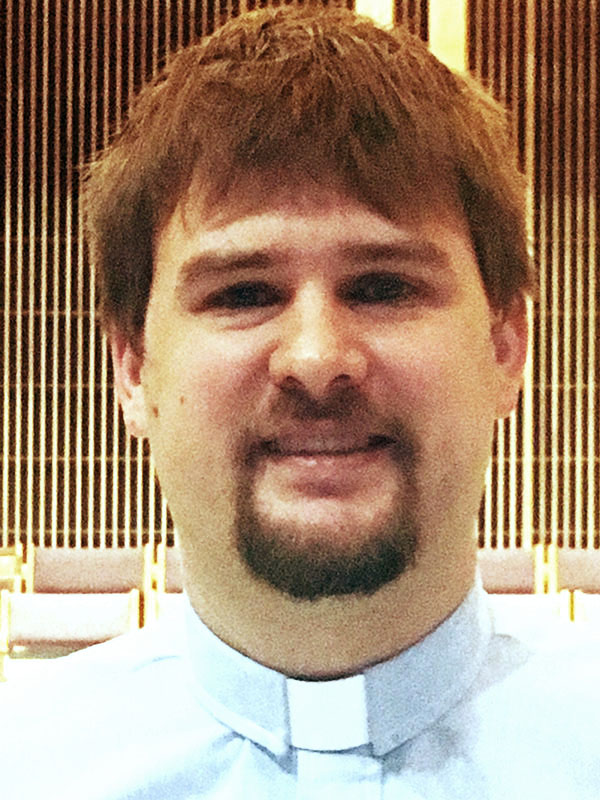 Vicar Dan Purtell
FORUM ON FAITH
The relevance of Luthor, 500 years Later.
by Vicar Dan Purtell
Published: January 17, 2018
Danbury News Times
Since my arrival at Prince of Peace Lutheran Church a year and a half ago, I have been blessed to get to know our Brookfield community, especially our ecumenical partners. Once a month, the Brookfield Ecumenical Clergy gathers over lunch to share food, fellowship, and ministry.
Throughout the year, our group of Lutherans, Episcopalians, Congregationalists, Presbyterians and Roman Catholics come together to share in spirit of cooperation through the Ecumenical Thanksgiving Eve Service (which been held annually in Brookfield since 1896), the Good Friday Cross Walk (which takes a version of "Stations of the Cross" out into the streets of town), as well as (for the first time this year) a service for Peace and Healing during Advent.
These gatherings and services are times that I truly treasure. They offer a constant reminder of the way the Christian church continues to be reformed and reforming, as it has been for the last 500 years - since October 31, 1517, the day Martin Luther posted his "95 theses" on the door of Wittenberg Castle Church.
So, what was exactly at stake in the Protestant Reformation? For Luther, the German Roman Catholic priest who gets credit for launching the Reformation with his historic call to academic debate, everything was at stake.
If we flashback a few years prior, we find Luther on his way to becoming a lawyer, following in his father's footsteps. Then, one day as he was caught in the midst of a terrible storm, he pledged himself to the Augustinian Friars.
The struggle for Luther as he became a monk was whether his own personal piety was enough to attain eternal salvation. He wondered if he could ever be a good enough Christian to reach heaven after death.
Luther's wrestling with the problem of being good enough to escape the fires of hell came to a head when Pope Leo X issued the Saint Peter Indulgence. The Catholic Church was selling "indulgences," a fee that people could pay the church to reduce their time in purgatory. Profits from the sale of indulgences were going towards the building of St. Peter's Basilica in Rome.
The church taught that purgatory was a place where souls would go to be "purged" of their sins before moving on to heaven. An indulgence also could be purchased retroactively for dead relatives, shortening the time that loved ones would need to suffer in purgatory.
Luther believed selling indulgences promoted "works righteousness," the notion that we must somehow earn our salvation through our good works. This did not sit well with him.
Luther wondered why human beings would be condemned to live in such a constant state of anxiety and fear, worried about whether or not they had been good enough to earn salvation. Over time, Luther came to the conclusion that, "salvation is received, not achieved," and that "salvation is not the goal of life, but life's foundation."
It was in the spirit of stimulating debate among his peers that Luther posted his 95 theses refuting the necessity of indulgences. His words were designed to inspire reform of the church's indulgence system, which especially oppressed the poor, exploiting their fears for the sake of profit.
Luther spoke to this injustice in his 1520 treatise, The Freedom of a Christian, where he asserted that a Christian is a free lord of all, subject to none - and that a Christian is a perfectly dutiful servant of all, subject to all. Luther believed that it was solely through God's grace, through the resurrection of Jesus Christ, that Christians are freed to serve each other.
Luther's written act of protest ultimately pitted Protestants and Catholics against each other, and it cost many lives in the process. However, as we mark the Reformation's 500th anniversary this year, we recognize that Christianity continues to reform and change.
Differences remain, yet efforts continue to bring us closer - such as The Declaration on the Way, which highlights 32 points of agreement between my denomination, the Evangelical Lutheran Church in America (ELCA), and the Roman Catholic Church.
While the conflict that led to schism may have been both necessary and unfortunate, my experience has been that Christians today continue to be formed and to reform. Through our ecumenical partnerships and caring relationships, I believe we are called together in unity, love, and service, through Christ.
I am grateful that Luther's bold stand 500 years ago has freed Christians now to continue our ongoing dialogue, to serve one another, to share in fellowship and ministry together.
Vicar Dan Purtell, Prince of Peace Lutheran Church, 119 Junction Rd., Brookfield, CT 06804. He can be reached at: danpurtell@sbcglobal.com or 203-775-9070
---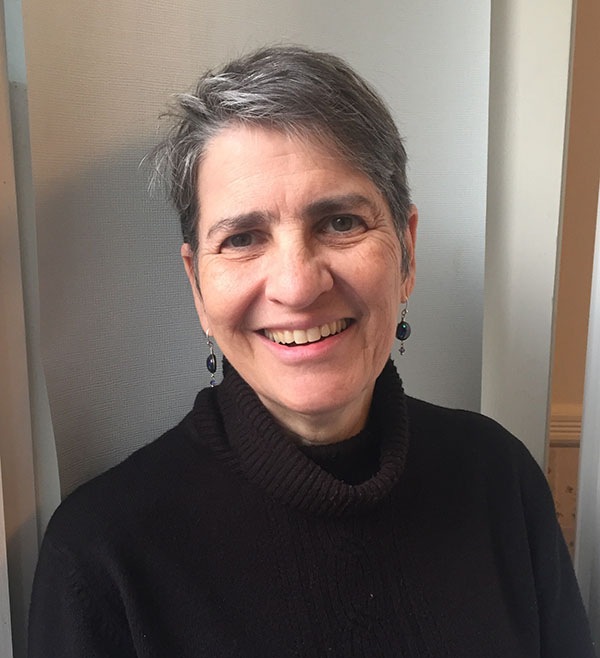 Chaplain Beryl Knudsen
FORUM ON FAITH
Preparing for Lent.
by Chaplain Beryl Knudsen
Published: January 6, 2018
Danbury News Times
We just celebrated Christmas, and already I am thinking ahead toward Pascha (Easter), because Pascha comes early this year, on April 8. In a few weeks the Orthodox Church will begin its preparation; we take a full month to get ready for our Lenten journey.
This should not come as a surprise; getting ready for a journey can take weeks or months. We pick a destination and plan our route. We ponder what we will take with us or leave behind. We think about who will accompany us.
Maybe we buy luggage. When I was young we always bought plenty of film for our camera. I just use my phone now.
Perhaps we are intentional about our trip. We choose a place with museums, because we love art. Or we like the outdoors, and we seek out beautiful vistas. Sometimes we travel to see relatives.
Lent also is a journey with a purpose. In the Orthodox Church, Lent lasts six weeks. It is followed by Holy Week and Pascha.
Lent is our journey to Christ's crucifixion - the voluntary suffering and death of Jesus on the cross - and beyond, to his victory over death. We believe that by accompanying Christ on His journey to the cross, we can fully enter into His resurrection.
During Lent, members of the Church fast from meat and dairy, increase their giving to others (financial and otherwise), and pray. This is not easy, but it is not supposed to be easy. It's an arduous journey with a powerful reward at its end.
Most of us nowadays tend to be busy. We can forget about God. If you don't think this is true, try deciding to think about God all day and watch what happens. The "noise" in this world can easily drown out any spiritual promptings we have, no matter how committed we are.
Lent offers an opportunity to shut the door on the chaos of the world, to pray more often and say no to our appetites. We set aside the things we are attached to. Lent is a gift to help us return to God.
My experience of Great Lent is that it truly is a journey. I get to see new things, and I am changed. I learn a lot about myself - some of which I would rather not see. In seeing my weakness, I am pushed to pray and to seek God in my life.
At the end of the journey is a light-filled experience at our Pascha service, held in the middle of the night. At the beginning, we stand in the darkened church, candles in hand, singing beautiful, joyous music.
We hear an ancient sermon, repeated every year throughout the world, in which all are invited to the feast, whether we have kept the fast or joined at the last minute. On that night, Christ's victory over death is all that matters to us, and we rejoice as a community.
But we have a distance to go before we get there. On Jan. 21 we will start the preparation for our journey. During this month we will hear specific passages from the Bible to prepare us - for example, the Parable of the Publican and the Pharisee (Luke 18:9-14,) a passage that warns us to let go of pride - an important reminder before we fast and give alms.
We also hear the Parable of the Prodigal Son who returns home (Luke 15:11-32). During our journey of Lent, it is as if we too are striving to return "home."
Finally, right before Lent (this year on Feb. 18) we have a special time in the service, during which parishioners turn to each other and ask forgiveness. Having done this, it is as if we have shed old baggage and are ready for our journey.
Toward the end of Lent, we hear the Parable of the Last Judgment (Matthew 25: 31-46), in which we are warned that we will be judged at the end of time according to how we have helped the poor, the prisoners, the sick, and the stranger.
Lent will be difficult, but we have plans and have been instructed; we are ready to pray, give alms and fast. We know these three actions will help transport us to our destination.
We know that our traveling companions are the fellow members of our Church. We believe that the holy ones who have gone before us on this road will be with us also. We know we are not alone, and we venture forth.
Pascha is coming!
Beryl Knudsen is chaplain at Saints Peter and Paul Orthodox Church, 93 Dodgingtown Road in Bethel. She can be reached at Beryl.knudsen@wchn.org.
---