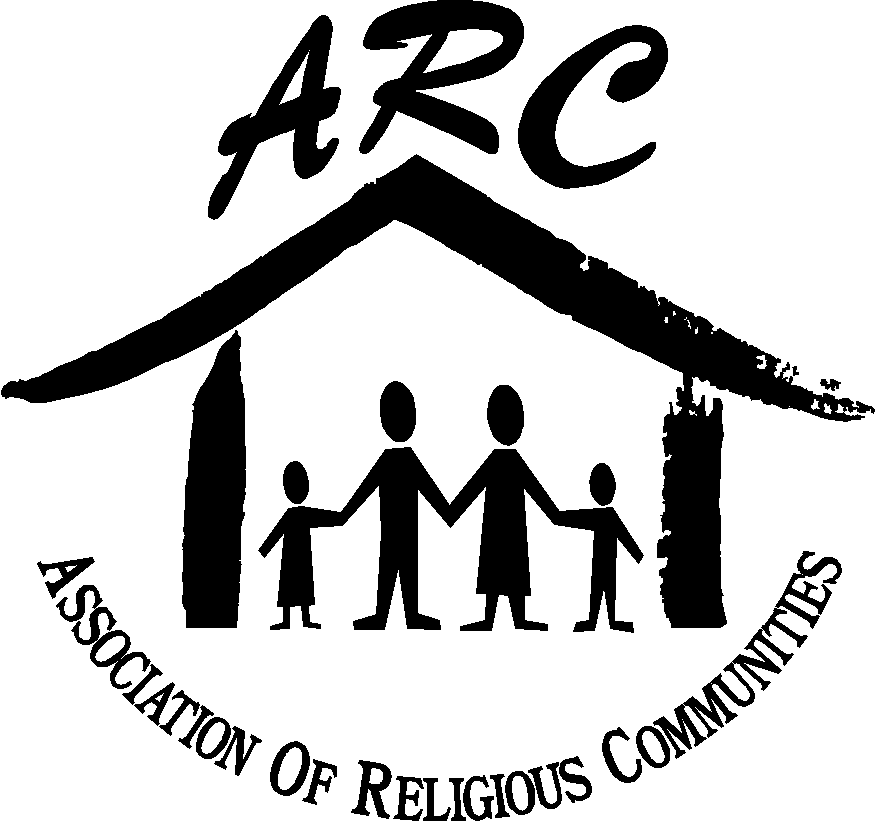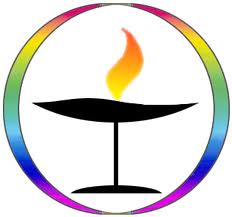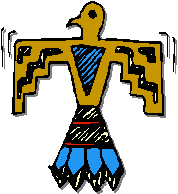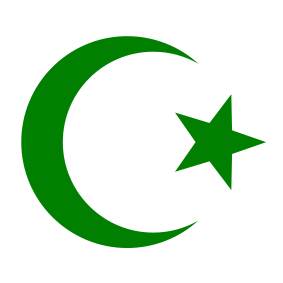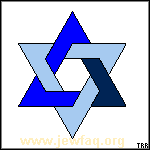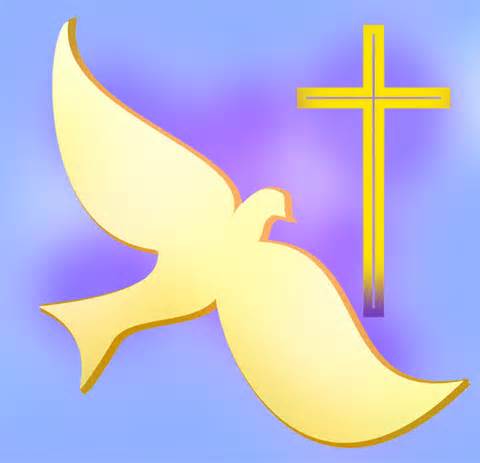 St. Greg's Catholic church confirmation
class bagging rice & beans March 21, 2015.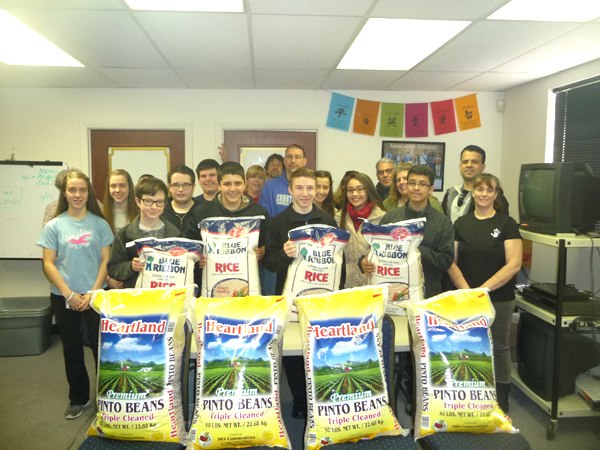 St. Greg's Church confirmation class place
400 lbs of rice and 200 lbs of beans in 1 1/2 lb zip-lock
bags for distribution in ARC's Comida program.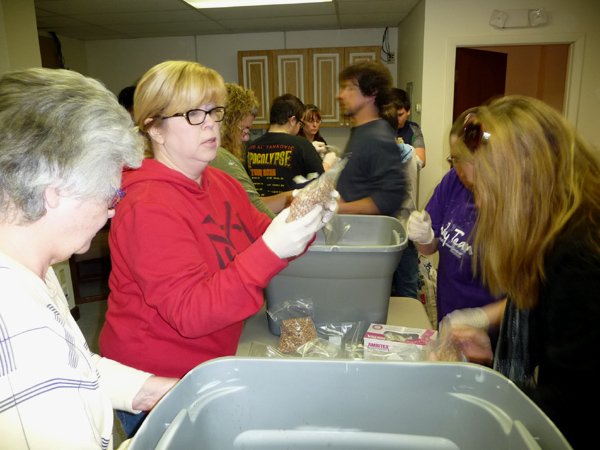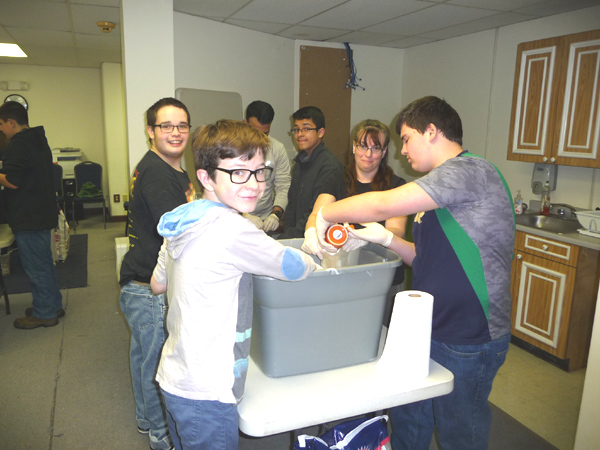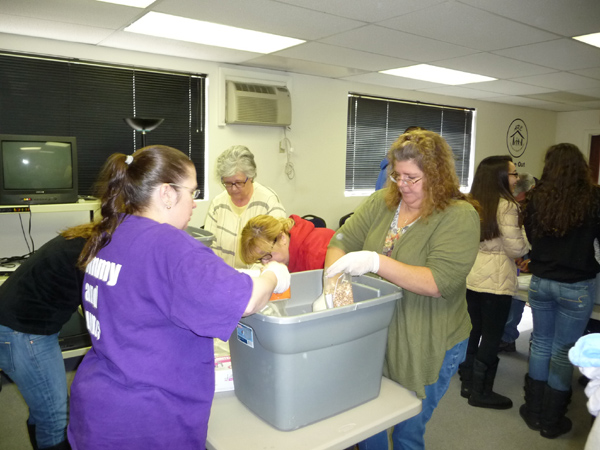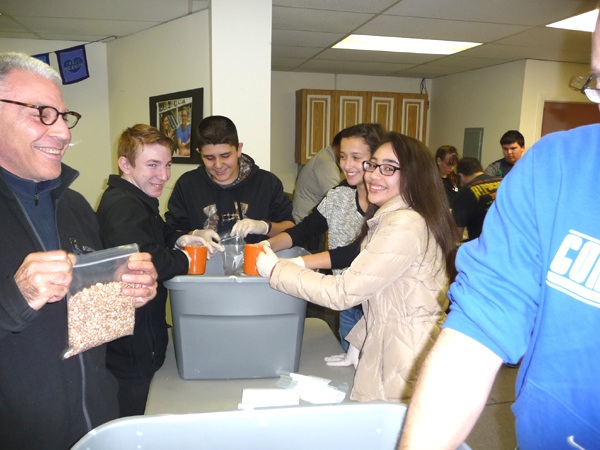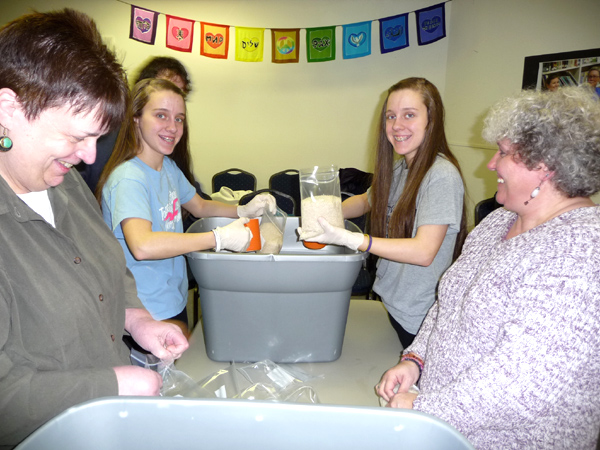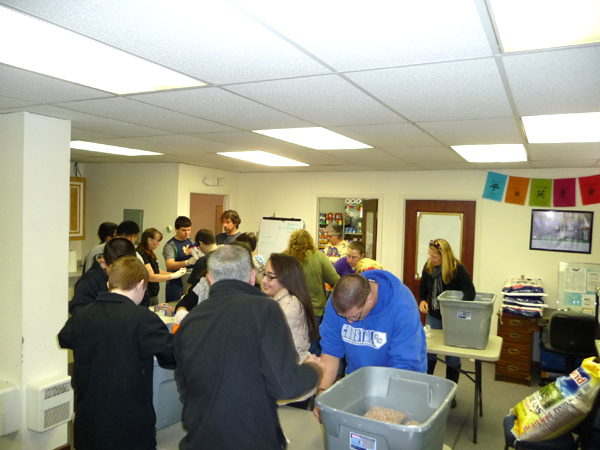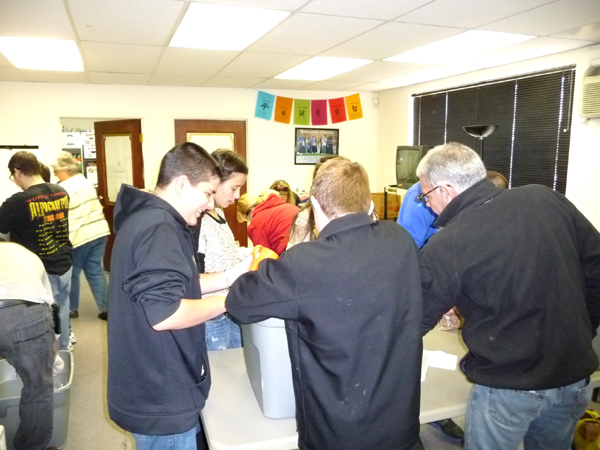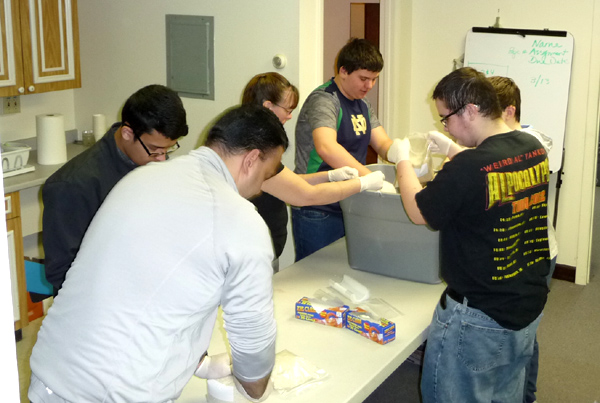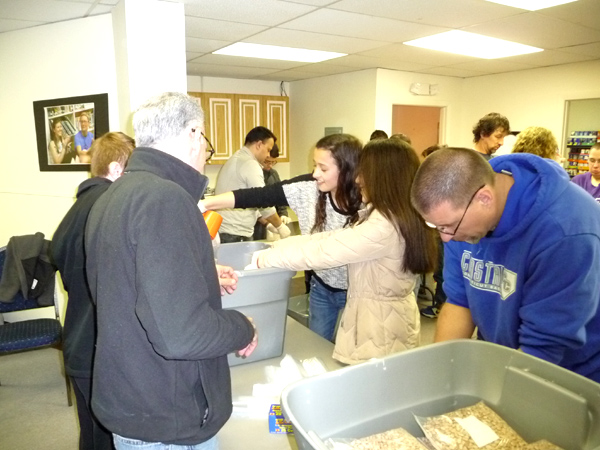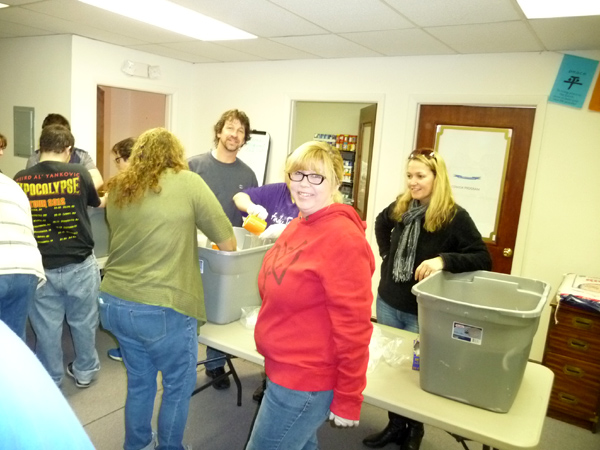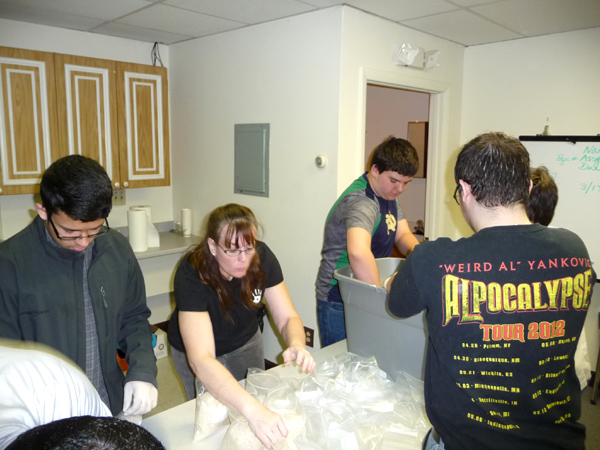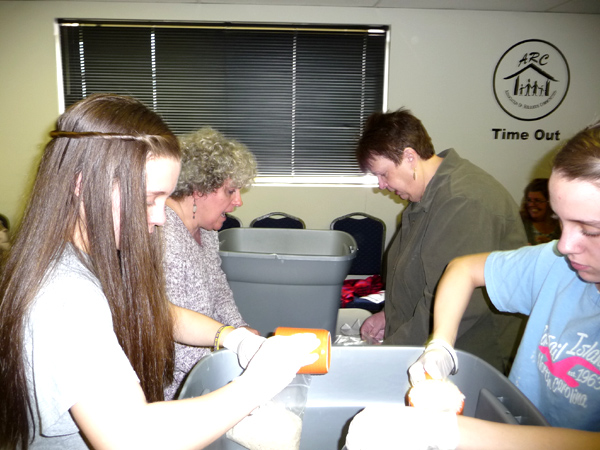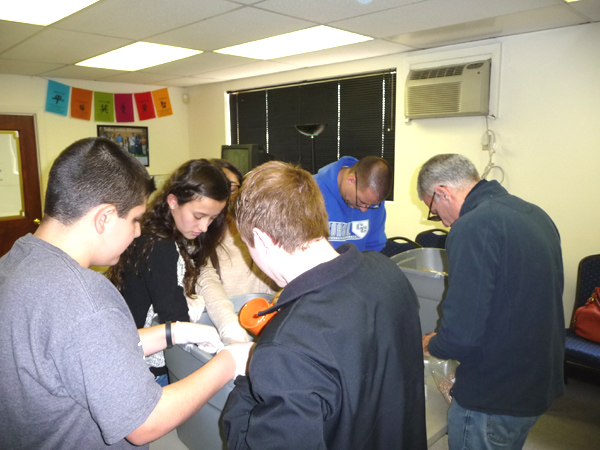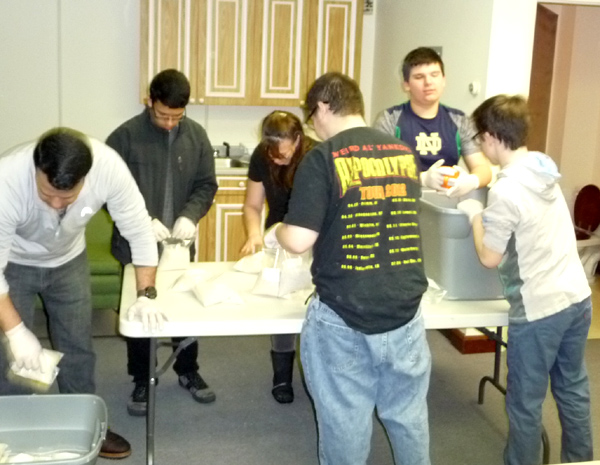 Showing some of the results of their work.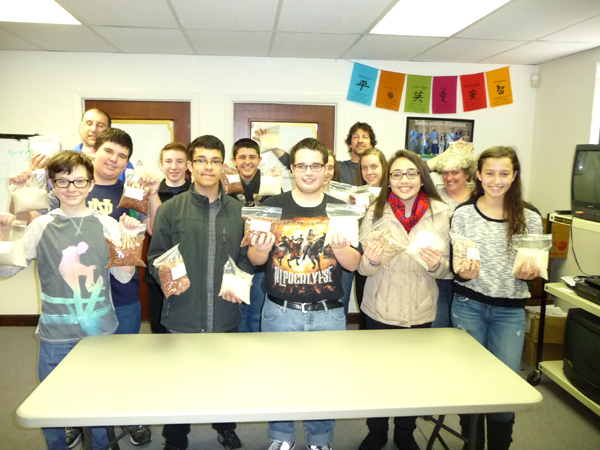 A good time was had by all!
Please Note:
ARC's new
Emergency Aid hours:
Effective 2/16/15:
Monday and Wednesday
from 2 to 4 p.m.
ARC Peace Camp Registration:
For July 13th to July 17th 2015
Please select the below link to download the registration form.
Follow the instructions at the top of the form. Thank You.
---