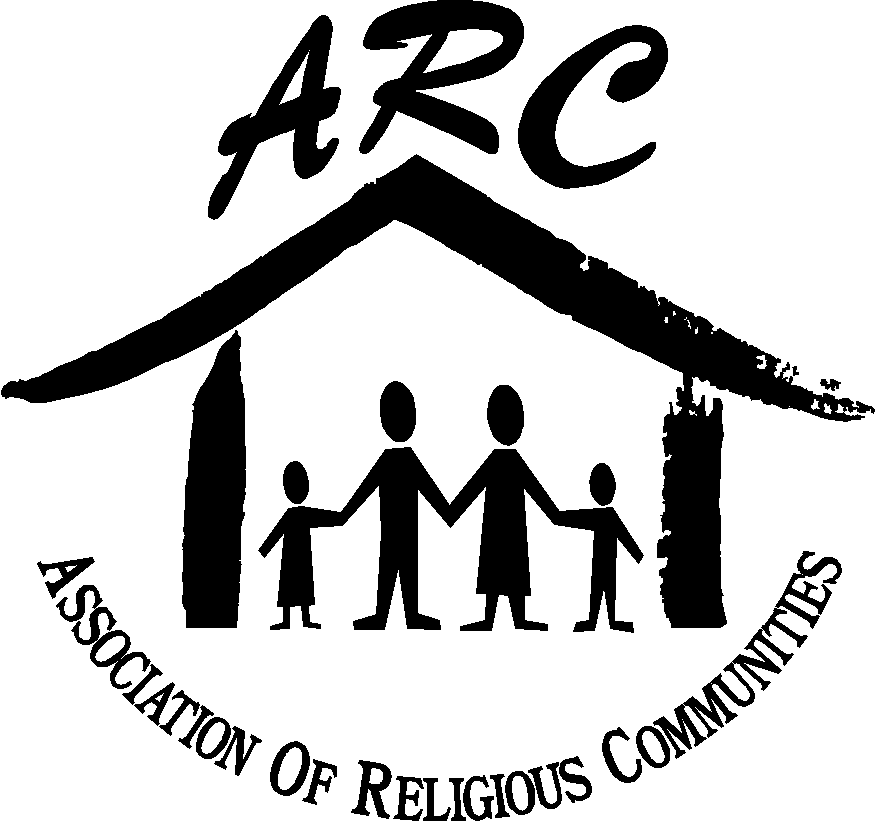 STATMENT OF CONCERN
Words matter.
The Qur'an. The Torah. The Bible. These are some of the sacred texts we believe in and respect for similarities while honoring differences. These texts call us to be one human family. These texts call followers to dismantle hate and to build positive bridges.
We condemn hate in any and all forms.
Hate cannot be justified based on nation of origin. It cannot be justified on the grounds of economics. There is no excuse.
We regret the words of the President of the United States dividing the human family in his remarks on immigration and s-hole countries. We remember our country was and continues to be a nation of immigrants.
We will not dismiss the President's remarks as "not surprising."
We are beyond surprised and are wholeheartedly outraged. We call on Greater Danbury to not lose hope and to continue to build positive bridges with sisters and brothers of any country.
Association of Religious Communities, Board of Directors
Joe Walkovich, President Micheal Marcus, Vice President
Willie Johnson, Treasurer Rev. Stephen Tickner, Secretary
Rabbi Jon Haddon Wilson Hernandez
Shazeeda Kahn Rev. Dr. Joseph Krasinski
Rev. Bryn Smallwood-Garcia Rabbi Ari Rosenberg
The Ven. Wisdom Sakya
and Rev. Phyllis J. Leopold, Executive Director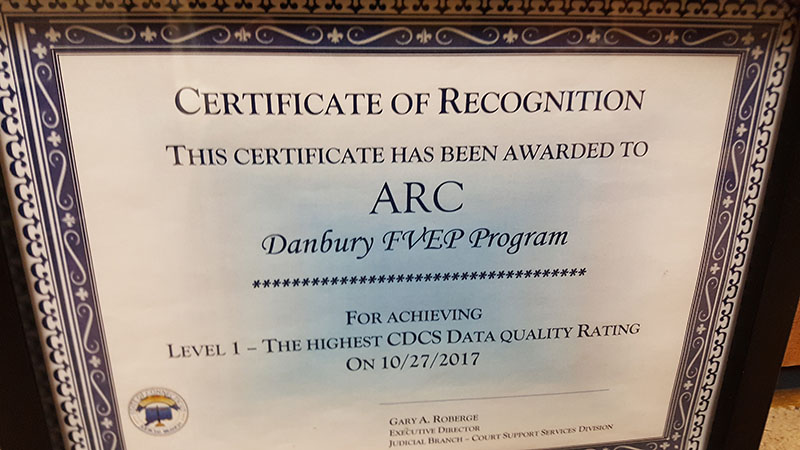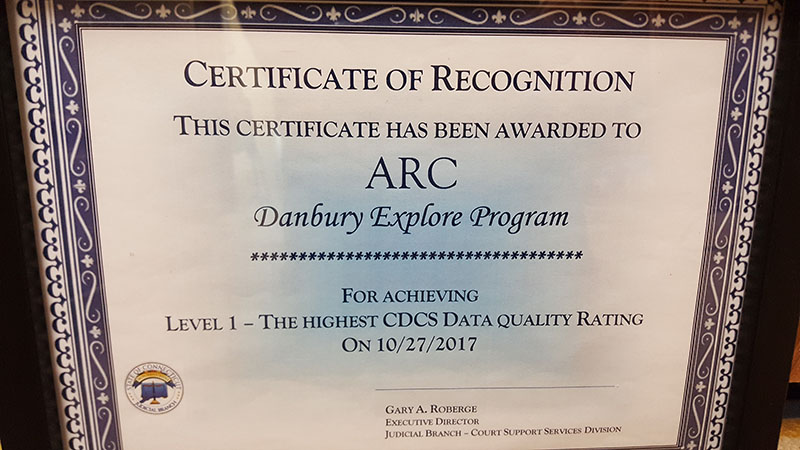 Congratulations to Program Manager Kimberly Selander.
The "Level I" recognition by the State of Connecticut is the highest rating ARC's DVEP can receive. This is the gold standard! Kudos to all involved in the DVEP program.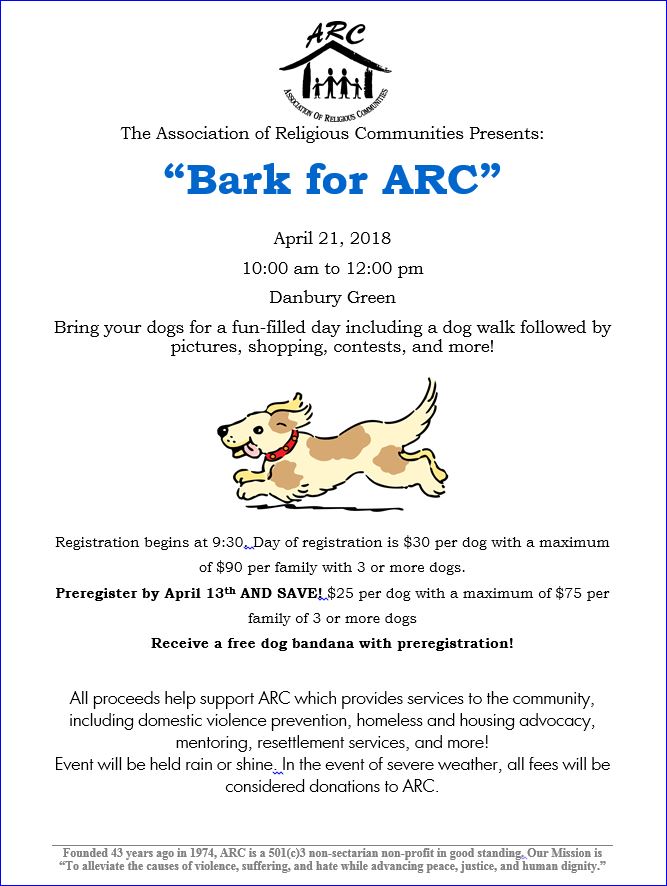 Select this link to download the Bark for ARC registration form -- Registration Form
Print out the form, fill it out and mail it to ARC, 325 Main St. Danbury, CT 06810.
Or, scan the filled out form and e-mail to dvprevention@arcforpeace.org.
Or, bring the filled out form to ARC, 325 Main St. Danbury, CT 06810.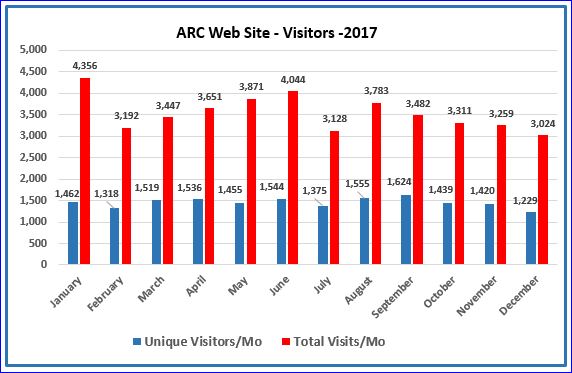 The above chart shows the number of unique visitors and the number of visits per month for the ARC web site for the year 2017.

There were 42,548 visits for the year. Thank you for your support and continuing to visit us.
Thank You!

Thank you to our family, friends, volunteers, Board members, municipal, business and religious partners who came out to join our staff at ARC's Panera fundraiser on 2/28/17.

It was a wonderful interfaith event which afforded us the opportunity to meet and talk with everyone on a personal level while sharing a meal in a relaxed atmosphere. A wonderful event with old and new friends.
Para Español, haga clic en "Select Language" anterior.